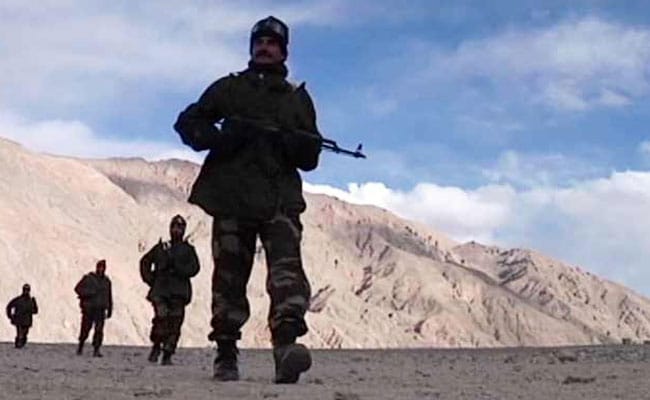 Highlights
China says India must "unconditionally withdraw" troops
India says its troops are on Bhutanese soil and not on Chinese turf
NSA Ajit Doval likely to discuss standoff during Beijing trip
New Delhi:
A day before National Security Adviser Ajit Doval's arrival, China has repeated that India must "unconditionally" withdraws troops from across the Sikkim border if it wants to hold talks on how to end the nearly six-week long confrontation on a mountainous plateau.
The Chinese government today said that its Foreign Minister Wang Yi "has made our position clear." Yesterday, the
minister said that senior Indian officials have "admitted" to entering Chinese territory
. Without explaining which officials he was referring to, he said that India should "conscientiously withdraw" its troops from the area that China calls Donglang and claims as its territory, but which India and Bhutan call Doklam and consider part of the tiny Himalayan kingdom.
"I have stressed many times that the crux of this incident is that the Indian border troops illegally trespassed into China's territory and the solution as Wang put it is for Indian border troops to pull-out unconditionally. This is a precondition basis for any meaningful talks between the two countries," said the spokesperson, Lu Kang, today.
China claims that on June 16, Indian troops crossed the border at Sikkim
and stopped the Chinese army from constructing a road. India says it had warned Beijing that the road would be treated as a serious security concern because it opens up access to the "Chicken's Neck", a narrow piece of land that links India to its northeastern states.
Foreign Minister
Sushma Swaraj has said that both armies should withdraw to allow talks
for a compromise.
The Sikkim standoff is expected to be discussed during the
visit of National Security Adviser Doval to Beijing for a two-day meeting starting tomorrow
of his counterparts from BRICS countries - Brazil, Russia, India, China and South Africa.