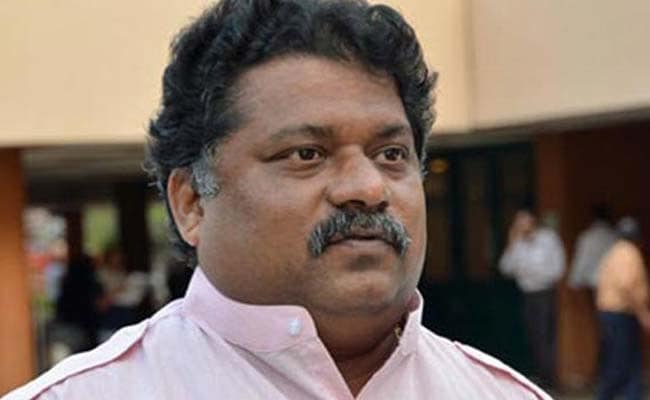 Panaji:
A Goa lawmaker today called for a ban on
Sanatan Sanstha
, a state-based rightwing organisation whose members are being accused by police in Maharashtra and Karnataka of killing
Leftist leader Govind Pansare
in Kolhapur in February this year.
Speaking to IANS, Bharatiya Janata Party lawmaker from St. Andre Vishnu Wagh said that while Sri Rama Sene chief Pramod Muthalik, who he claimed was charged with lesser offences, could be banned from entering Goa, the Sanstha which has its headquarters in Ramnathi village, 35 km from Panaji, must also be banned.
"In democracy, there is no scope for violence. All those who try to use bullets to threaten the voice of opposition are terrorists, because they try to frighten the opposition.
"It is evident in the Pansare and the Kalburgi cases that the Sanatan Sanstha is doing just that. Their hand is evident in these cases," alleged Mr Wagh, known to be close to Chief Minister Laxmikant Parsekar.
Kannada scholar MM Kalburgi was shot dead
by unidentified men on August 30.
Founded by clinical hypnotherapist Jayant Athavale, the Sanatan Sanstha has several thousand members primarily from Goa, Maharashtra and Karnataka.
It publishes a newspaper and a range of magazines and books propagating the organisation's ideology, which is summed up as destruction of evil-doers and reinstatement of divine rule.
Many top politicians, including some Cabinet ministers in the BJP-led coalition in Goa have backed the organisation in public fora.
The Sanstha, through statements issued in Panaji, has repeatedly rejected the allegations that its members were involved in the attack on Mr Pansare, even as a Special Investigation Team probing the murder, has arrested Sanstha member Sameer Gaikwad and is on the lookout for another member Rudra Patil, who is absconding since a 2009 blast in Goa's Margao town.
While the Sanstha was not indicted in the conspiracy, six people -- Vinay Talekar, Vinayak Patil, Dhananjay Ashtekar, Dilip Mangaokar, Prashant Juvekar and Jay Prakash, all of them members of the same organisation -- were acquitted by a trial court in 2013.
But Rudra Patil and Sandeep Akolkar, who were missing during the investigation, were declared absconders, with the National Investigation Agency (NIA) even issuing a red corner notice in connection with Patil.
Mr Wagh said that if the Goa government banned Muthalik from entering the state, based on the arson of a pub in Mangaluru in 2009, then a ban on the Sanatan Sanstha was also warranted.
"All Goans came together and the government declared ban on Muthalik. But Muthalik has not shot anyone, he ransacked a pub. But the Sanatan Sanstha people have been accused of greater crimes. They should also be banned," he said.