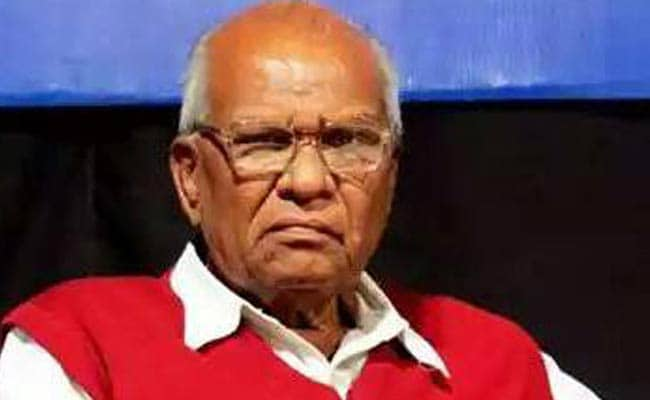 Mumbai:
The police in Maharashtra and Karnataka have launched a joint manhunt for a man called Rudra Patil, who, police sources say, may emerge as the prime accused in the murder of rationalist Govind Pansare that took place in February.
Mr Pansare, a Left leader, and his wife had been out on a morning walk on when they were shot at near their home in Kolhapur by men on a bike. Mr Pansare died four days later, after being flown to Mumbai for treatment.
Mr Patil, sources said, is a member of right-wing organisation Sanatan Sanstha, suspected to be behind the killing.
He has been declared absconder by National Investigation Agency since the 2009 Goa blasts, when two members of the Sanstha accidentally died in an explosion as they were allegedly transporting a bomb. Eleven members of the right-wing group had been chargesheeted in that case.
Karnataka police have joined in the search for Rudra Patil, who, officers say, while being from Sangli in south west Maharashtra, is originally from north Karnataka, raising questions as to whether there is a link between the Pansare murder, and the killing of the academic MM Kalburgi.
Professor Kalburgi was shot and killed in outside his home in Dharwad, north Karnataka three weeks ago. Karnataka police suspect that the cause of the murder may be ideological clashes between Mr Kalburgi and members of his Lingayat community, whom he took on his writing and speeches. Rudra Patil, incidentally, is from the Lingayat community.
The breakthrough in the Pansare case came last week when the police detained Sameer Gaikwad, 32, an activist of Sanatan Sanstha, also from Sangli. Gaikwad has been based in Mumbai for the past year and a half.
A day later, four more people were detained over the murder -- a woman in Mumbai, a man in Pune and two more men in Goa.
Sources said that they were led to Sameer Gaikwad by monitoring the phone numbers called by the phones of Rudra Patil and other suspects who absconded after the blasts in Goa.
Maharashtra Chief Minister Devendra Fadnavis is said to have heard those intercepted conversations, after which he has given the probe his full backing, say sources.
Sources in the Sanatan Sanstha have said Rudra Patil has not been in touch with them, and had been in touch with his wife only once.