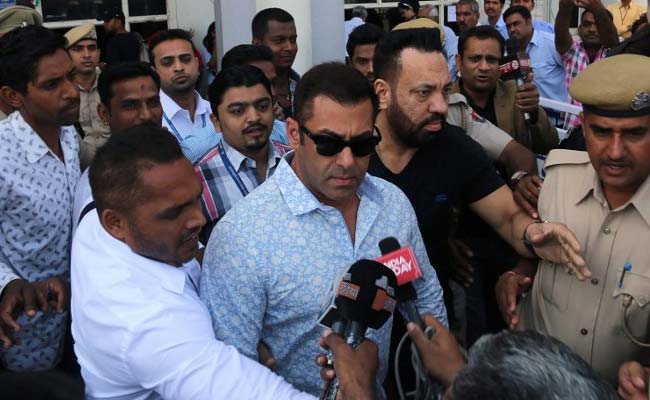 Mumbai:
The Maharashtra State Commission for Women is awaiting a reply from actor Salman Khan over his recent 'rape comment', its chairperson said on Wednesday.
"He has been called to appear before us tomorrow (Thursday), or through his lawyer, at 4.30 p.m. to submit his affidavit in the matter. We shall await his reply before taking any further step," MSCW chairperson Vijaya Rahatkar told news agency IANS.
Last week, the panel had rejected the actor's reply and summoned him afresh on July 7, which happens to be a holiday for Eid-ul-Fitr.
The holiday was previously scheduled for Wednesday but postponed to Thursday, by when he is required to reply.
Since the MSCW will be working as usual on Thursday, Ms Rahatkar ruled out issuing any fresh date for filing his reply.
The actor has also been issued summons for personal appearance for July 8 by the National Commission for Women (NCW) in New Delhi in the case.
On June 29, Mr Khan's lawyer submitted a letter to the MSCW, urging it not to pursue the matter to avoid duplication since it was already being dealt with by the NCW.
"We have concurrent powers just the way the NCW has. This matter can be heard at the state level too. Therefore, his version is invalid," Ms Rahatkar had said, rejecting his plea.
Salman Khan, 50, was issued a notice for his "raped woman" remark.
During a media interaction on June 18, Mr Khan said he "felt like a raped woman" after shooting a gruelling wrestling sequence for 'Sultan'.
"It is like the most difficult thing... when I used to walk out of that ring, it used to be actually like a raped woman," he was reported as saying.
The movie, in which he plays a wrestler, was released on June 6 to full houses and rave reactions from the viewers.