New Delhi:
Take a virtual walk with Mahatma Gandhi as he exits the Viceroy's Palace after signing the Gandhi-Irwin pact on March 5,1931. Or travel 85 years in a minute to meet President Pranab Mukherjee in his study next door.
With augmented reality in the new three-storeyed Rashtrapati Bhavan museum inside the Presidential estate, these experiences will soon come to life.
On Monday, when President Pranab Mukherjee completes four years in office, Prime Minister Modi will inaugurate the museum. Tourists and public, though, will have to wait until October 2 to enjoy the experience.
"When the President took over on July 26 four years ago, there were clear instructions that the precincts of the Rashtrapati Bhavan must be open to the public," said Omita Paul, Secretary to the President of India.
From October this year, says the President's aide, the museum complex will be open to public six days a week. Entry to the complex would be from gate 30 of the Presidential estate and Delhi Tourism will also operate a HOHO (Hop On Hop Off) buses.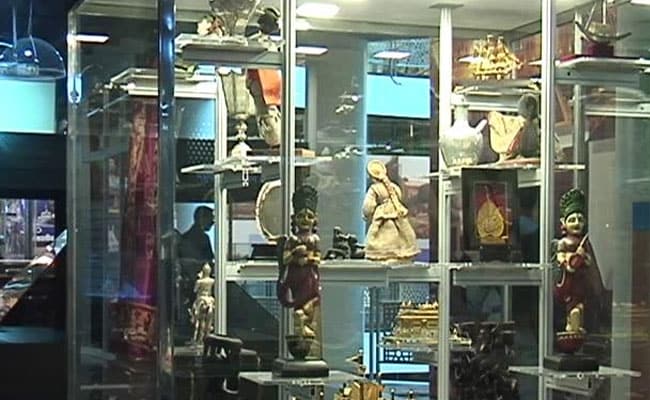 "There will be battery-operated cars at the gates to transport visitors. We will also be keeping some bicycles in case people want to ride and come," said Ms Paul.
Inside, visitors will get to see rare artefacts, gifts to former Presidents, rare photograph and personal memorabilia. The museum also showcases old and rare horse-drawn buggies and a vintage Mercedes Benz.
The museum also reminds one of the British Raj as there are statues of King George V and Queen Mary.
To preserve the heritage architecture of Rashtrapati Bhavan, the museum - spread over 1.3 lakh square feet - has been specially built at a cost of Rs 80 crore. Two floors were built underground without disturbing the old structure on the ground that was once used as a garage.
Apart from rare artefacts on display, the use of digital technology to recreate history is a key highlight, says Professor Saroj Ghosh, who conceptualised the museum project.
"The concept of this museum is to have events based story telling. The idea is to give a strong emotional bonding to the visitor," said Professor Ghosh.