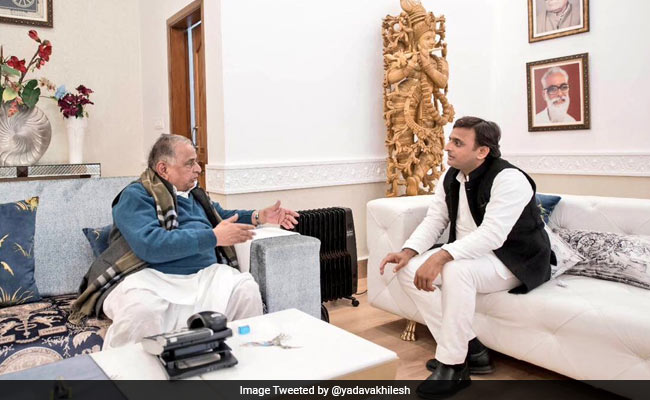 Lucknow:
All is well - that is the message the Samajwadi Party national president Akhilesh Yadav wants to send across when he would celebrate the 79th birthday of his father, the party founder Mulayam Singh Yadav, today.
The preparations for the big day are in full swing at the party office with the stage being set to welcome Mulayam.
Whether the senior Yadav would attend the event or not has not been confirmed yet, his son and now the party national president Akhilesh is trying his best to use the occasion to placate his father.
"We will be celebrating the birthday of 'netaji' tomorrow at the party headquarters here. Our national president Akhilesh Yadav would be present on the occasion," a senior SP leader said.
A cake will be cut and would be distributed among the party workers.
Akhilesh, who was unanimously elected the party president at the national convention in Agra in October, had claimed that he had the "blessings" of his father, but Mulayam and his estranged uncle Shivpal Yadav skipped the event.
Mulayam has not been on good terms with Akhilesh since he ousted him from the post of party national president in January last year.
Mulayam was born on Nov 22, 1939, in Saifai village in Etawah district.