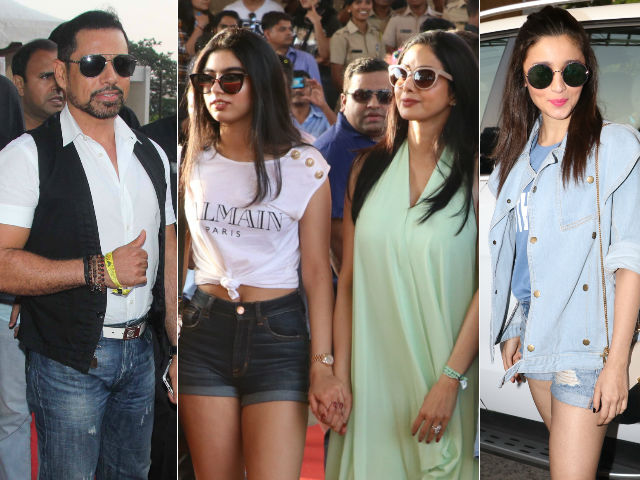 Highlights
Alia Bhatt and Robert Vadra attended the concerts as fans
Sridevi, Sonali Bendre, Raveena Tandon were on 'mom duty'
We suspect Malaika is as much a Justin Bieber fan as her son
New Delhi:
There were two kinds of celebrity 'Beliebers' (as Justin Bieber's fans are nicknamed) at
last night's concert in Mumbai's DY Patil stadium
- A) Actual 'Beliebers' and B) famous parents of 'Beliebers.' Justin Bieber's maiden India concert concluded with a bang on May 10 and the celebrity footfall and their Beiber mania rivaled that of the non-celebrity 'Beliebers.' Some celebrities joined the crowd and sang till their throat was sore while some celebs accompanied their kids, who did the same. Alia Bhatt, Huma Qureshi, Pooja Hegde, entrepreneur Robert Vadra and Shiv Sena youth wing leader Aditya Thackeray were category 'A' while Sridev, Raveena Tandon, Sonali Bendre, Arjun Rampal and Malaika Arora and Arbaaz Khan fall into category 'B.'
Say hello to celebrity 'Beliebers'
Actress Alia Bhatt wore shades of blue, including a smart denim jacket from Sonam and Rhea Kapoor's Rheason. Alia was accompanied by her sister Shaheen. Alia Bhatt was also spotted in the crowd cheering as Justin Bieber performed on stage. Here are glimpses of Alia Bhatt at Justin Bieber's concert. Actress Jacqueline Fernandez looked super doper excited.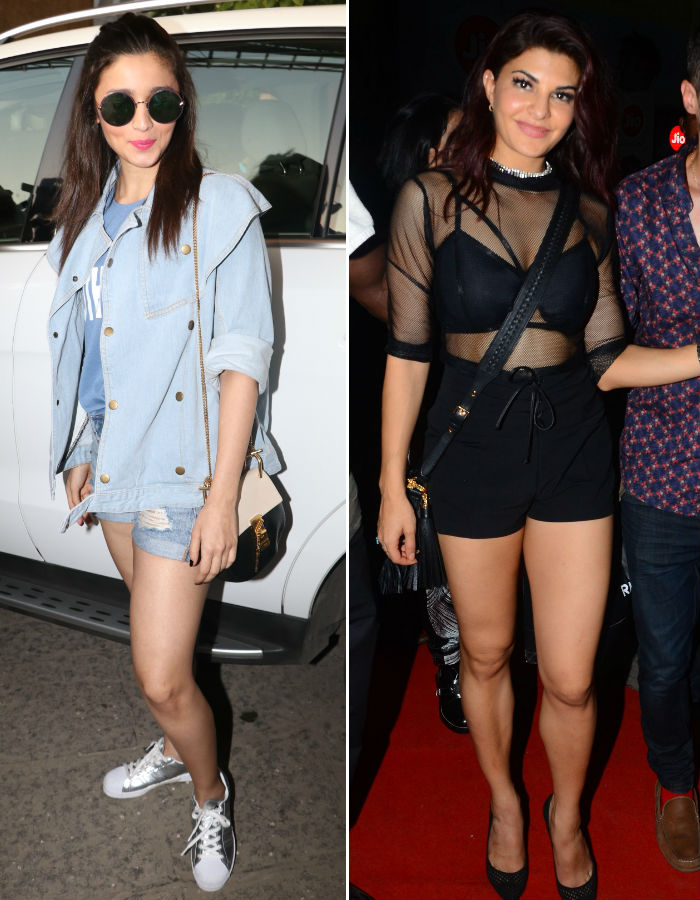 When people spotted Robert Vardra at last night's concert, they thought his kids - daughter Miraya and son Raihan - would be around. But no. Surprise! Robert Vadra is a 'Belieber.' (Let's not judge, people). Robert Vardra is married to Priyanka Gandhi, daughter of Congress leader Sonia Gandhi and late Rajeev Gandhi. If Robert Vadra's presence at Justin Bieber's concert came to you as a surprise, what will you say about Aditya Thackeray attending the gig?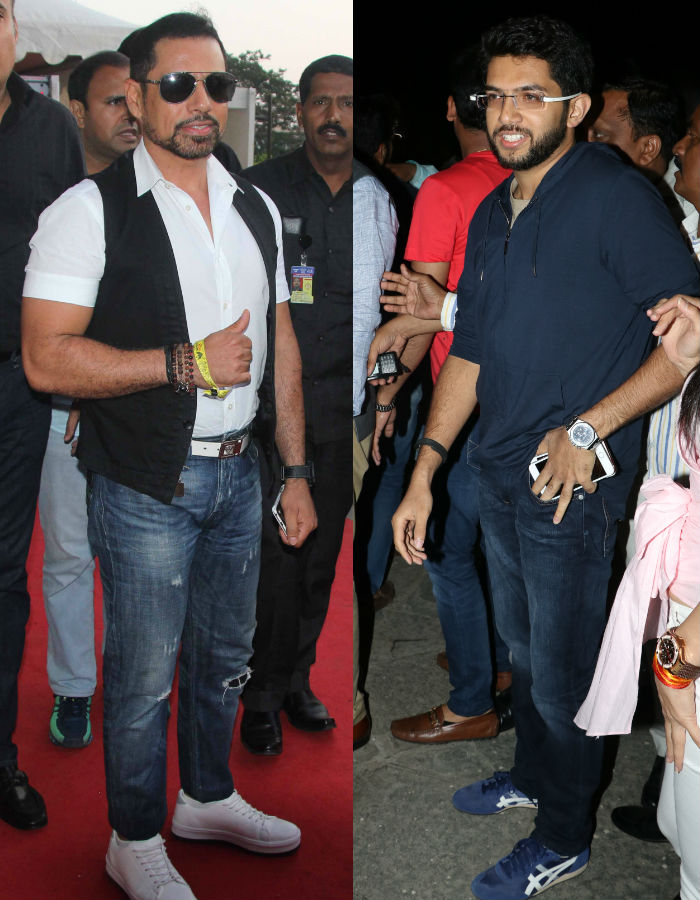 Then there was Shweta Nanda, who along with Huma Qureshi, Bhumi Pednekar, Pooja Hedge, Urvashi Rautela, Amyra Dastur, Rhea Chakraborty, Sophie Choudry, Kanika Kapoor, Karishma Tanna and Anshula Kapoor strengthened team celebrity 'Beliebers.'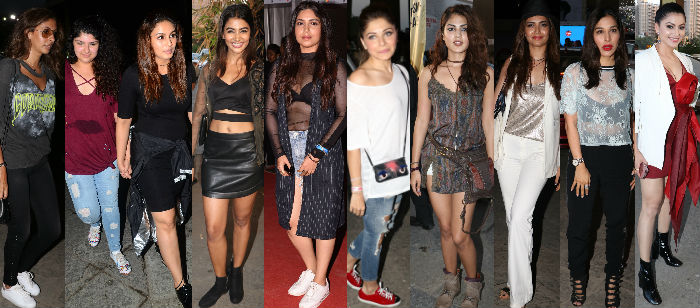 There was a curious case of a 'Belieber' couple (Bipasha Basu and Karan Singh Grover) who arrived late and left in a few minutes. Bipasha's sister Vijayeta accompanied them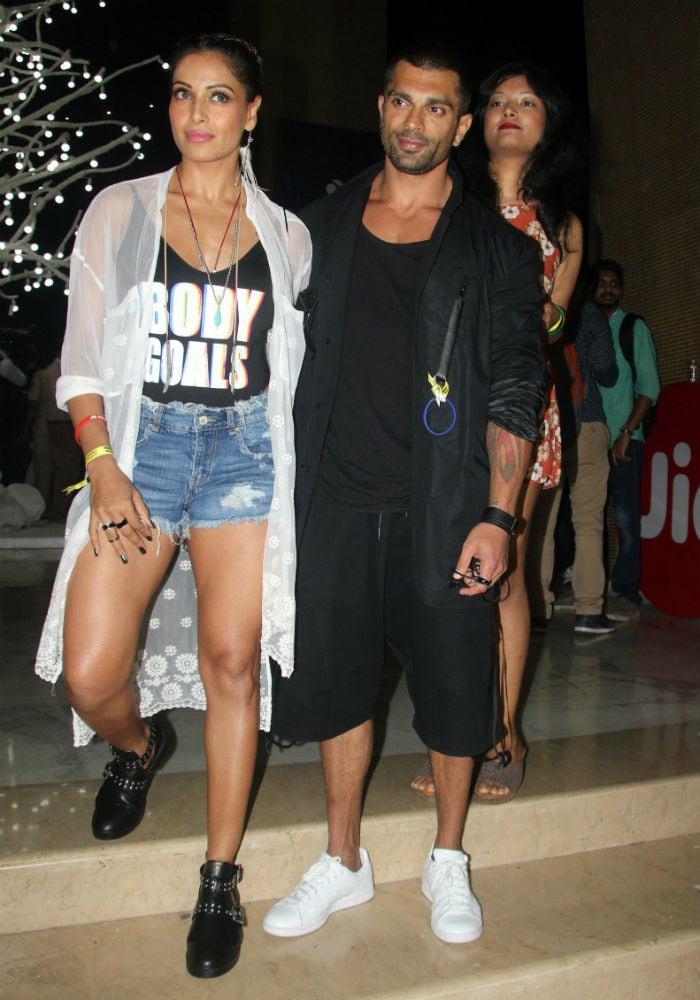 Bipasha later instagrammed a picture saying: "So what we could not enjoy at the concert. Still it's always fun with you my love. Thank you."
Now meet famous parents of 'Beliebers'
What to do if you're a 'non-Belieber' but your kid is a 'Belieber.' You go to the concert with them. Non-celebrities accompanied their wards to the gig and celebrity parents followed the suit. Actress Sridevi, looking quite stylish in a green outfit, and her husband Boney Kapoor attended the gig with their younger daughter Khushi. Sridevi's teenaged daughter looked quite chic in denim hotpants with a front-knot tee.
Malaika Arora Khan and her estranged husband Arbaaz Khan were photographed at the entrance with their son Arhaan and his group. Clearly, they opted to overlook the group's wellbeing at the concert.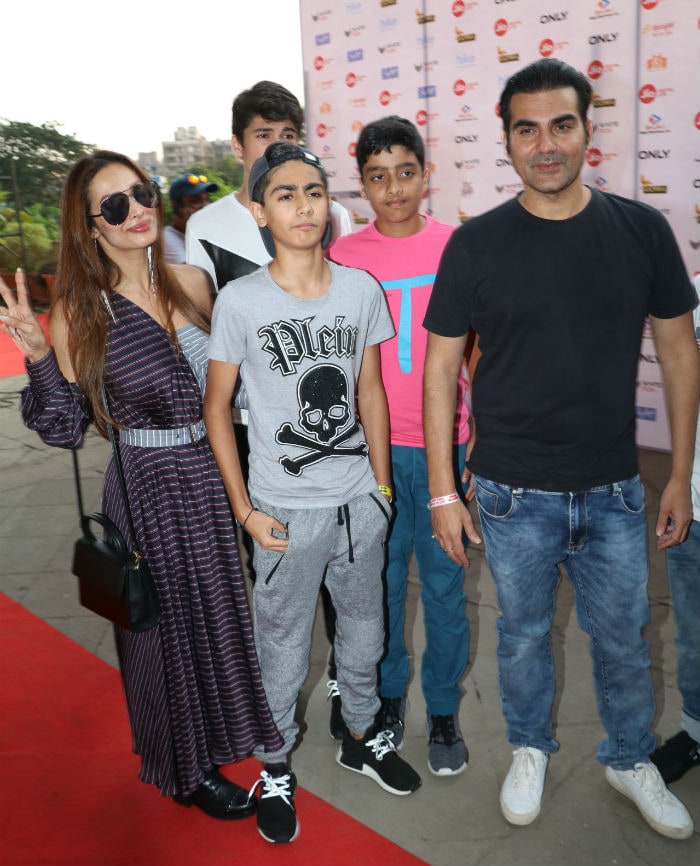 Aishwaryaa R Dhanush was seen with her 10-year-old son Yathra. Raveena Tandon accompanied her daughter Rasha and her girlfriends. Mahima Choudhary and her daughter Ariana had company too. Then there was Poonam Dhillon and her daughter Paloma.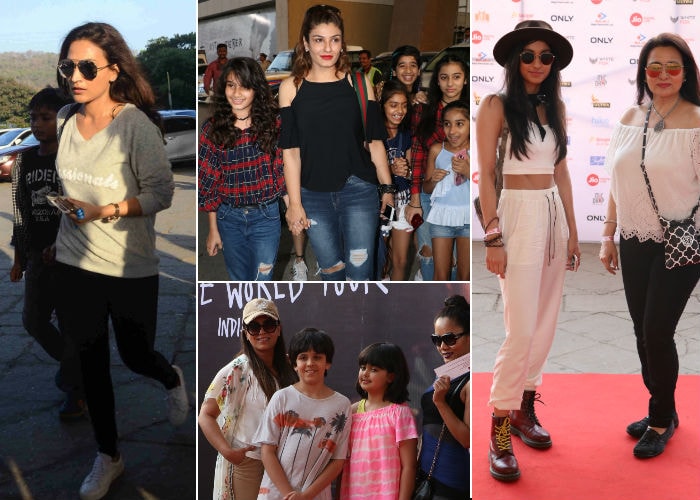 Actor Arjun Rampal and composer Anu Malik called it a father-daughters date.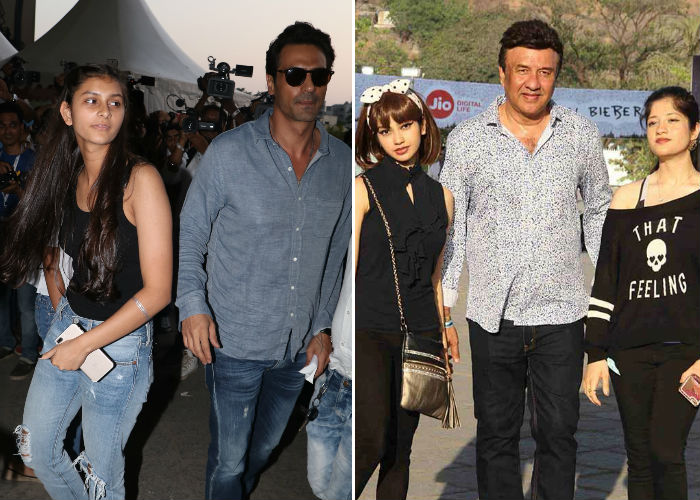 Here's a glimpse of Sonali Bendre doing her 'mom duty. '
There were some slippery celebs too. We spotted Salman Khan's sister Arpita and her husband Aayush Sharma with their son Ahil. But, one-year-old Ahil could hardly be Justin Bieber fan. Caught'ya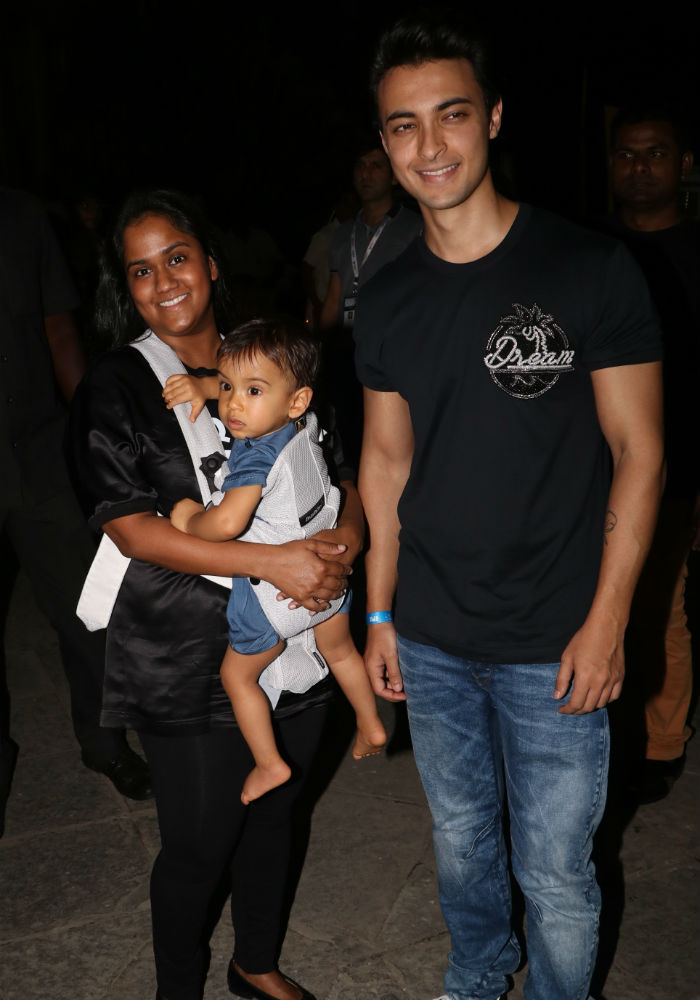 Meanwhile, Malaika, who arrived with Arbaaz and Arhaan, was later spotted in Pooja Hegde's 'girl gang' photo. Sure, Malaika enjoyed the concert with her son, but we guess Malaika is as much a 'Belieber' as her son:
Justin Bieber sang tracks like
Baby
and
Let Me Love You
before concluding with
Sorry
. He announced to the crowd: "Tonight's turning out to be one of the best nights of my life" and promised to return.
Are you waiting?