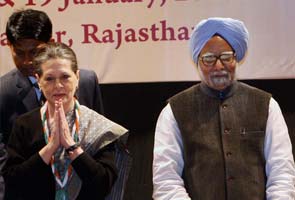 Jaipur:
The Congress faced embarrassing moments at its Chintan Shivir in Jaipur on Friday as members of the party's Kerala unit protested against the increase in diesel prices and waved red flags.
Ramesh Chennithala, chief of the Congress in Kerala, said the government's decision to allow oil companies to raise diesel prices would hit the party the same way as allowing Foreign Direct Investment (FDI) in multi-brand retail has.
Oil marketing companies on Thursday raised the price of diesel by 45 paise plus local taxes a litre and said the rates would go up a bit every month. This was after the government permitted the companies to set diesel prices to help reduce its subsidy bill.
The Congress hopes to firm up its strategy for the 2014 general elections at the two-day Chintan Shivir, which is being attended by top leaders.
The brainstorming session will end on Saturday with the adoption of the Jaipur Declaration. A session of the All India Congress Committee (AICC) will follow on Sunday.