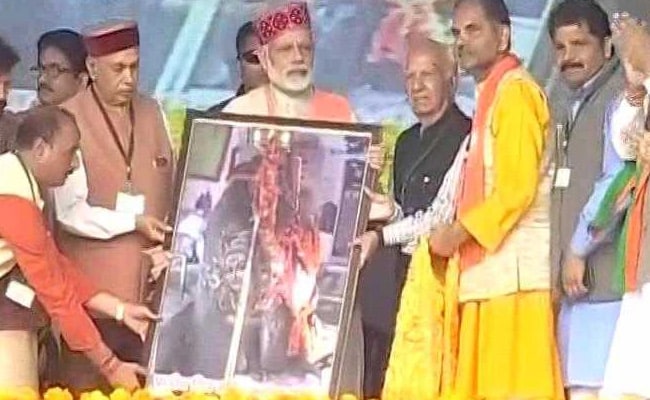 New Delhi:
Traditional rivals - the Congress and the BJP - will be locking horns in 68 constituencies in Himachal Pradesh tomorrow. This time, 337 candidates including 62 MLAs are in the poll fray. Among the heavy weights are Chief Minister Virbhadra Singh, former chief minister Prem Kumar Dhumal, eight Chief Parliamentary secretaries, Deputy Speaker Jagat Singh Negi, 10 ministers and over a dozen former ministers.
Here are the highlights of PM Modi's address in Himachal:
The 12 days of campaign were electrifying and saw over 450 rallies by the campaigners. While Congress Vice President Rahul Gandhi addressed three rallies, Prime Minister Narendra Modi addressed seven rallies and BJP chief Amit Shah too pitched in for six rallies to sway the voters of the hill state to their side.