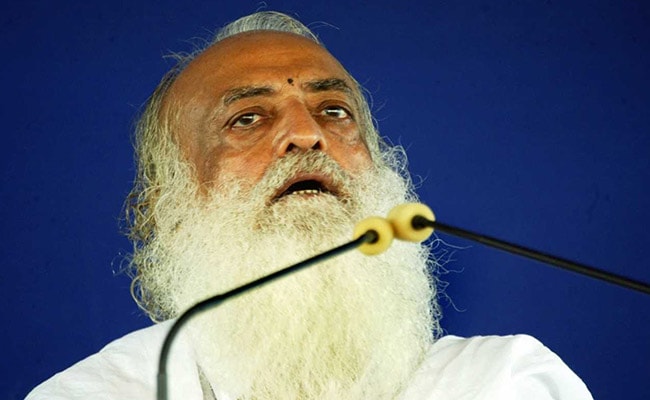 Indore:
Ram Janmabhoomi Nyas president Mahant Nritya Gopal Das called rape convict Asaram a "mahatma" and said the people still trust him.
Nritya Gopal Das went on to say that there was no harm in going to jail as Lord Krishna too had been born in a prison as per mythology.
"....This goes on, someone is imprisoned or not. But, people have faith in him (Asaram). He is a mahatma and all this is happening because of this reason (being a mahatma)," Nritya Gopal Das said while replying to a query on conviction of the self-styled godman.
He was speaking to reporters on the sidelines of a function in the city.
Asaram was recently sentenced to life-long jail term by a Rajasthan court for raping a teenage girl in his ashram near Jodhpur in 2013.
"This (imprisonment of Asaram) is not going to tarnish the image of saints and seers," he said.
Nritya Gopal Das said prison is the place where Lord Krishna was born and there is no harm in going there.
"The saints and seers would deliver sermons in prison if they go there.... Saints and seers need to go to the prisons; who would deliver sermons to the prisoners, if they don't?" he asked.
"...Allegations can be levelled. I cannot say whether these accusations (against Asaram) are right or wrong. False accusations are levelled against saints and seers to criticise them. But people have faith in Asaram" the Ram Janmabhoomi Nyas president said.
Asked about the Ayodhya title suit pending before the Supreme Court, Nritya Gopal Das said, "(Among other factors), the Supreme Court also looks at the inclination of public. I hope it (top court) would grant the permission (to construct Ram temple) after seeing the stance of public."
He said the issue of construction of the Ram temple is associated with the public sentiment. "It doesn't have anything to do with elections."
"Prime Minister Narendra Modi and Uttar Pradesh Chief Minister Yogi Adityanath have a positive attitude towards the Ram temple issue and they would ensure construction of the temple," he said.