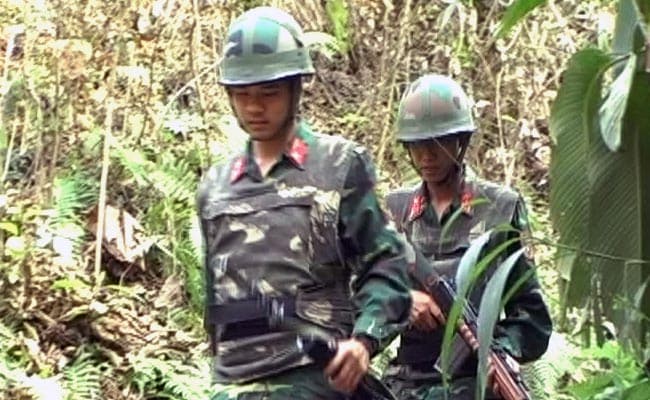 Highlights
Three soldiers of Vietnam army training in Mizoram with Indian soldiers
Comes amid concerns of Chinese muscle-flexing in Himalayas, Indian Ocean
Reachout to Vietnam part of concerted effort to counter influence
Vairengte, Mizoram:
Deep in the forests around the town of Vairengte in Mizoram, three soldiers of the Vietnamese Army are on the hunt for "terrorists". They approach their targets slowly, taking cover behind rocks before opening fire with Indian-made INSAS rifles. This could be a counter-insurgency operation anywhere in the world.
Except, the targets aren't real.
They're pop-up targets which appear amidst the undergrowth at a jungle warfare range of the Indian Army's Counter Insurgence and Jungle Warfare School.
The soldiers don't look too unlike their Indian colleagues. One of them is wearing Indian Army fatigues, while the other two have Vietnamese Army standard issue jungle camouflage.
Significantly, all three are Vietnamese Army officers and the skills they pick up here will be transferred to regular infantry soldiers of the Vietnam Army, an Army which fought a full-fledged border-war with China in 1979 in which tens of thousands of lives were lost.
Since then, Hanoi's relationship with Beijing has been patchy. While economic ties have significantly improved, Vietnam has grave concerns over China's expansion in the South China Sea where Beijing has been constructing artificial reefs along the Spratley and Paracel chain of islands, a move that has been bitterly contested by several regional countries and India as well. A strong mutual distrust also characterises relations between the people of the two countries, the legacy of a bitter past.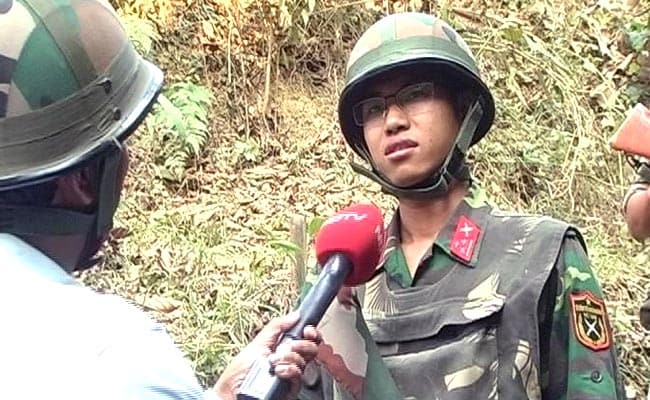 Though training three officers of a friendly partner-nation is not uncommon, the context of this training is critical. India is deeply concerned about an expansionist China whether along the long frontier along the Himalayas or, more recently, in the Indian Ocean region where Beijing has been operating nuclear submarines with increasing frequency besides drastically stepping up its military cooperation with not just Pakistan, India's traditional rival, but also Bangladesh and Myanmar.
On Sunday, Bangladesh's Prime Minister Sheikh Hasina officially commissioned two Chinese-made submarines, the Nabajatra and Joyjatra, the first submarines to enter the fleet of the Bangladesh Navy. And across the Indian peninsula, there are reports that China may be prepared to deploy thousands of marines to defend the deep water port of Gwadar port in Pakistan constructed with Chinese funding, key to the $46 billion China-Pakistan Economic Corridor (CPEC) which extends to China's Xinjiang province through Pakistan Occupied Kashmir.
China is also in the process of selling the Pakistan Navy eight diesel-electric submarines at a cost of at least $5 billion, the largest ever military export deal China will have closed.
Worried at the growing strategic presence of China in India's traditional areas of interest, New Delhi has begun a small but concerted counter-offensive. Vietnam is a key part of that. In addition to training soldiers, New Delhi has offered Hanoi the state-of-the-art BrahMos supersonic anti-ship missile, the extended range version of which was tested last week.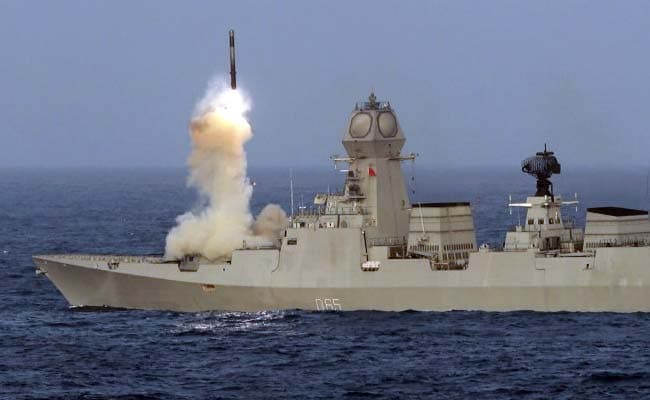 The missile, which can strike targets on land or out at sea travels at speeds nearly three times the speed of sound and can hit targets 400 km away. This missile system represents a serious threat to any Chinese Naval operations in the South China Sea.
New Delhi has also reportedly offered Hanoi the indigenous Akash Surface to Air Missile system now in service with the Indian Air Force. Vietnamese sailors are also being trained to operate Russian Kilo class diesel electric submarines at INS Satvahana, the Navy's submarine training school in Visakhapatnam.
Both India and Vietnam operate the same class of submarine though India has decades of experience in operating the type, experience which the Vietnamese Navy sorely lacks.
Back at the Army's Jungle Warfare School in Mizoram, the three officers of the Vietnamese Army share their experiences of being in India and training with the Indian Army in broken English. Captain Sun, a young officer said, "I like India. India is very good. India is a beautiful country. And India is friendly. They help me in many things." And perhaps, more significantly, "The training is very good. I think that after this training, I know many, many things about counter-insurgency and counter-terrorist operations. It is very useful for operations in my country."