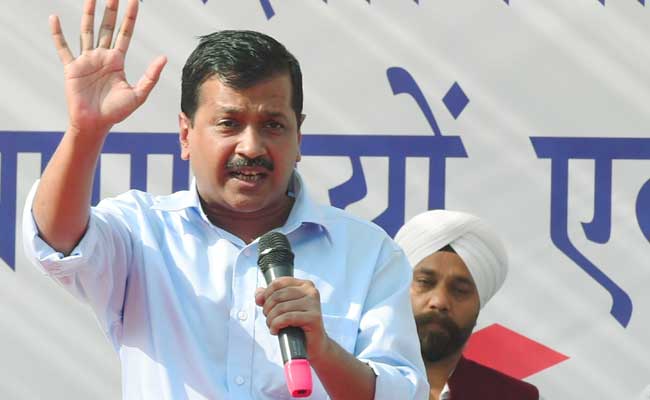 New Delhi:
Delhi Chief Minister Arvind Kejriwal will hold six rallies over the next four weeks across the nation against the central government's demonetisation move, AAP announced on Thursday.
The Aam Aadmi Party (AAP) will also hold demonstrations against the spiking of Rs 500 and Rs 1,000 notes across all its district headquarters.
"On November 28 across the nation, the AAP will hold demonstrations at all district headquarters against the Rs 8 lakh crore scam," AAP leader Ashish Khetan told the media.
He said Mr Kejriwal will hold rallies in Meerut, Varanasi and Lucknow on December 1, 7 and 18 respectively.
The AAP convenor will hold rallies in Bhopal, Ranchi and Jaipur on December 20, 22 and 23.
"We will ask seven questions to the public through rallies about demonetisation," Mr Khetan said.
The AAP has strongly opposed the central government's demonetisation move announced on November 8 and demanded its roll back.