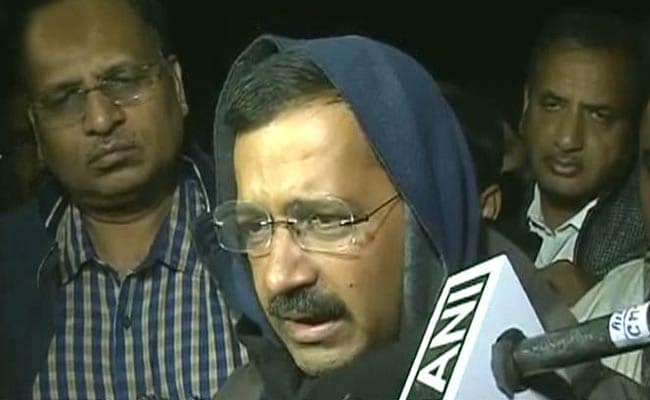 New Delhi:
Arvind Kejriwal today called Rahul Gandhi a "kid" in a political war of words over the controversial demolition at a Delhi slum on Saturday, in which a baby died.
The Chief Minister derided Mr Gandhi for blaming Delhi's Aam Aadmi Party (AAP) government for the demolition at Shakur Basti by the railway police, which reports to the Centre.
"Why is AAP doing dharna? They are in power in Delhi," Mr Gandhi was quoted as saying, in response to AAP lawmakers protesting at Parliament.
The Chief Minister then tweeted in Hindi: "Rahul Gandhi ji is still a kid. His party has perhaps not told him that railway comes under the central government, not Delhi government."
Another AAP leader, Ashutosh, said Mr Gandhi's comments show why the Congress was routed in the national election last year. "Now I know y Congress is reduced to 44?(sic)," he tweeted.
The demolition has provoked a political war with Rahul Gandhi making a high profile visit to the slums today and AAP taking its protests against the Centre to Parliament.
AAP alleges that no warning was given before the demolition, which has left thousands without a home in deepening winter. A six-month-old died allegedly because a heap of clothes fell on her while her family was trying to pack up and hurry out of their home.
The homes were razed allegedly to make way for a railway terminal. Mr Kejriwal visited the area in the early hours of Sunday and said: "Those who did this are not humans, they are beasts. God will not forgive them."
Railway Minister Suresh Prabhu said in Parliament that several warnings were given to the slum residents. "Such encroachments are the main source of garbage and are a safety hazard," he said.