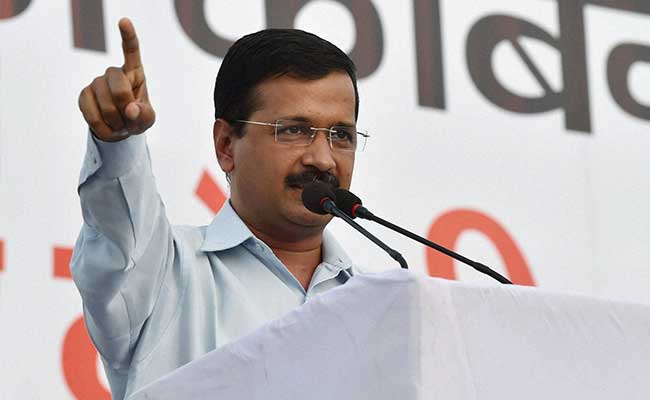 New Delhi:
Arvind Kejriwal has taken a swipe at Prime Minister Narendra Modi on his DNA comment that has had Mr Kejriwal's good friend and Bihar Chief Minister Nitish Kumar very exercised.
"Now that the Bihar polls are approaching everyone should watch 'Manjhi' to know what the DNA of Bihar is made of," said the Delhi Chief Minister on Tuesday evening after a special screening of Manjhi - The Mountain Man, a biographical film based on the life of a man who carved a path through a mountain in Bihar using a hammer and chisel.
Mr Kejriwal hosts Nitish Kumar at a function in Delhi today in a demonstration of support ahead of the Bihar Assembly elections due by November. The two Chief Ministers have met several times in recent days.
People from Bihar in Delhi will be felicitated at the function as Nitish Kumar takes an outreach programme out of his state to metros like Mumbai and Delhi where many Biharis live and work.
Mr Kumar goes head to head with a charged BJP in Bihar and has engaged in an intense battle of words with PM Modi, who has launched scathing attacks on the Chief Minister in the election rallies that he has addressed in the state.
At one rally the PM had commented on Mr Kumar's "DNA," while questioning his political integrity. Mr Kumar has hit back by saying that Mr Modi has insulted not his, but the DNA of all Biharis and has vowed to send DNA samples of 50 lakh people to the Prime Minister to test.
Mr Kejriwal has said his Aam Aadmi Party or AAP will not field candidates in Bihar to ensure that the anti-BJP vote is not split.
In February this year, AAP had halted the BJP's run of wins in state elections by defeating it comprehensively in Delhi. That drubbing has made the next state elections, Bihar, a must-win for the BJP.