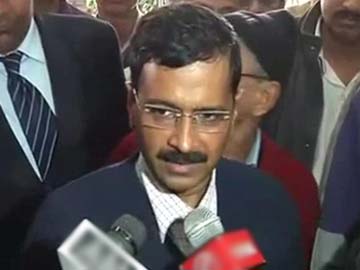 New Delhi:
Delhi Chief Minister Arvind Kejriwal has demanded that a Special Investigation Team inquire into the 1984 anti-Sikh riots that followed the assassination of then prime minister Indira Gandhi by her Sikh bodyguards.
He met Delhi's Lieutenant Governor Najeeb Jung today to discuss the matter and said he "is very positive on it. We will discuss the special investigation team formation and its terms in the next cabinet meeting."
The Chief Minister's demand is set to further strain ties between his Aam Aadmi Party and the Congress, which provides external support to it.
An SIT probe is part of AAP's election manifesto, but Mr Kejriwal has brought up the issue only two days after Congress vice president Rahul Gandhi, in a television interview, drew a distinction between the Narendra Modi government's handling of the 2002 Gujarat riots and the 1984 riots in Delhi. He said the Congress government had tried to stop the violence in Delhi, while Mr Modi had "abetted it" in Gujarat.
The BJP's Arun Jaitley has countered Mr Gandhi by saying, "Rahul Gandhi is ill-informed. In 1984, police hardly fired at the rioters, it was in collusion with the government. In Gujarat, 300 rioters died in police firing. Around 65,000 rioters were arrested in Gujarat... more than 4,000 cases have been charge-sheeted and hundreds have been convicted."
The BJP too met Mr Jung today and has, along with its political partner the Shiromani Akali Dal, demanded an SIT probe in the riots 30 years ago.
Congress spokesperson Randeep Surjewala said, "Our party is ready for any logical or judicial inquiry into the riots."
Senior Congress leaders like Jagdish Tytler and Sajjan Kumar are facing cases in courts for allegedly instigating rioters after Mrs Gandhi's assassination on October 31, 1984, but the party has never taken action against them.