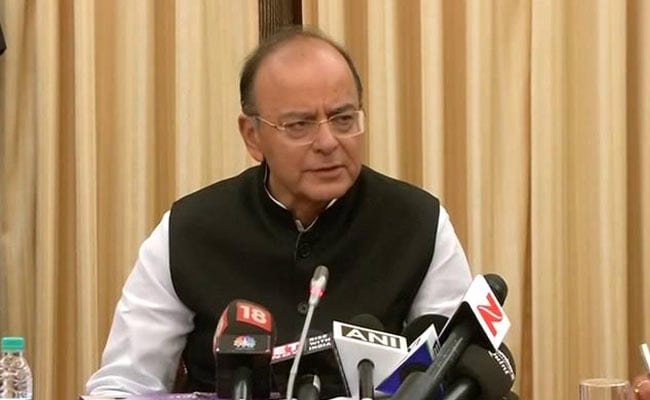 New Delhi:
Arun Jaitley, whose defence portfolio was handed over to Nirmala Sitharaman today, hailed the appointment of the country's first, full-fledged Defence Minister, saying it sends a global message. The Union Finance Minister, who held the additional charge of defence since Manohar Parrikar was sent back to Goa in March, had been saying that he wished to focus entirely on the finance portfolio.
"It is great for the country, not just for the women. It also sends a message globally," Mr Jaitley said.
So far, 18 of 51 European nations have had women defence ministers, starting with the appointment of Elisabeth Rehn in Finland in 1990. Norway has had five women defence ministers, Sweden three.
Ms Sitharaman will be India's first woman Defence Minister after Indira Gandhi, who held the post when she was the Prime Minister. Her appointment comes in the backdrop of the aggravated tension with Pakistan and China, which had triggered concerns about the lack of a full-time defence minister.
She would also be the second woman minister on the Cabinet Committee of Security - the first was External Affairs Minister Sushma Swaraj.
"Both ladies in the CCS have established their competence, both are recognised as ladies with substance, who have earned a front-line position for themselves," Mr Jaitley said.
Ms Sitharaman is expected to take charge of the ministry after Mr Jaitley returns from a defence ministers' meeting in Japan. The Minister, who is leaving for the three-day meeting in Tokyo tonight, said, "The new defence minister should have been going, but logistically doesn't seem possible, today being a Sunday."
Asked if with a woman as Defence Minister, women in combat may become a reality, Mr Jaitley said, "That was one area in which I wasn't able to do much".
Combat roles involve a gender barrier that few nations have done away with. But earlier this year, army chief Bipin Rawat had assured that a plan is in place to allow women in combat roles and the process will begin with induction of women as military police.