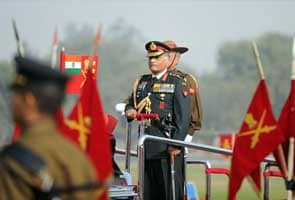 Jaipur:
Army Chief Gen V K Singh will visit the South-Western command based here today.
"It is an official visit of the Army chief to the South Western command," Defence spokesperson SD Goswami said.
Singh will arrive here with his wife Bharti Singh, President of the Army Wives' Welfare Association (AWWA).
Interestingly, his visit will take place on a day when the Supreme Court will take up his petition seeking a direction to the government to declare his date of birth as May 10, 1951 instead of May 10, 1950.