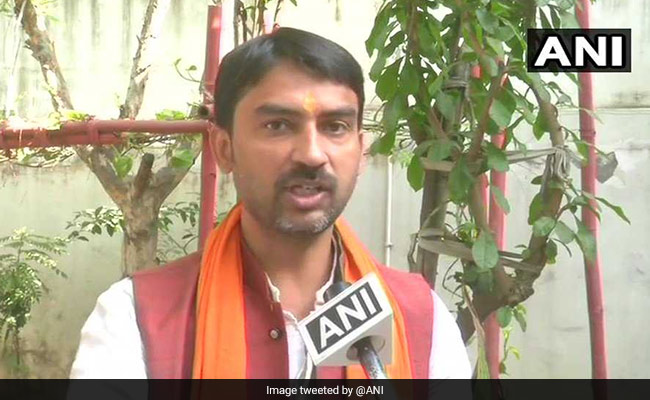 BHAGALPUR:
In a development that could pave the way for the arrest of Union Minister Ashwini Choubey's son Arijit Shashwat, a Bhagalpur court today declined to shield the BJP leader's son from arrest. Arijit Shashwat, 36, is accused of leading a procession of right-wing members that raised provocative slogans leading to communal clashes.
The violence in Bhagalpur is seen to have triggered communal disturbances in about 10 districts of Bihar and dented Chief Minister Nitish Kumar's reputation of an administrator.
Arrest warrants had been issued against the minister's 36-year-old son soon after the violence on 17 March but the police was seen to be reluctant to arrest him due to political pressure.
Mr Choubey, a junior minister for health and family welfare in Narendra Modi government, had responded to the arrest warrant for his son by running down the police case.
"The FIR is nothing but a piece of garbage which was registered by corrupt officers of the area. My son made no mistake," Mr Choubey had said. Son Arijit Shashwat had also refused to surrender, arguing that he would follow "whatever court says".
Leader of Opposition Tejashwi Yadav, who was Bihar's deputy Chief Minister before the Nitish Kumar pulled the plug on the Grand Alliance, has taunted his former boss for his failure through most of last week. "Where is rule of law & law of land Mr Chief Minister?" Mr Yadav said.
As pressure grew on the Nitish Kumar government to crack down, the Chief Minister is learnt to have negotiated with the BJP that Arijit Shashwat would be given an opportunity to seek anticipatory bail but would be arrested if the court didn't pass orders to protect him from arrest.
In the court, however, Bhagalpur's public prosecutor SN Sah strongly opposed any relief to the minister's son.
The Nitish Kumar government told the court that the Bhagalpur clashes allegedly provoked by Arijit Shashwat and his accomplices had triggered the deadly communal clashes in several parts of the state.