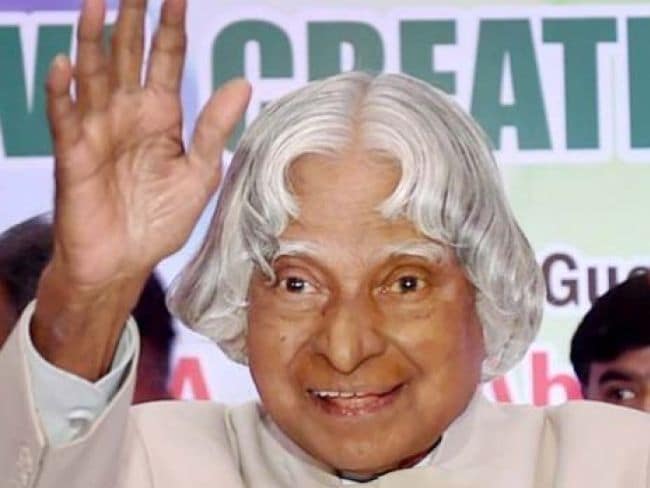 Rameswaram, Tamil Nadu:
A day after a nephew of APJ Abdul Kalam resigned from BJP, the late president's grand-nephew APJMJ Sheik Saleem today said he continued to be a loyal worker of the saffron party.
Mr Saleem said a section of the media had "wrongly" quoted him saying he had resigned. "I continue to be a loyal worker of BJP," he said in a release.
"I have informed the offices of BJP president Amit Shah and Prime Minister Narendra Modi that the news (about resignation) has been wrongly attributed", Mr Saleem added.
"I have joined BJP two months back and I am doing my share of work without any publicity," he said.
Mr Saleem joined BJP on September 28 this year, stating his decision to join BJP was influenced by the party's development programmes like 'Make in India.'
APJ Syed Haja Ibrahim, nephew of Dr Kalam
, who had joined BJP in 2012, had yesterday resigned as vice president of the minority wing of Tamil Nadu unit of BJP and the party's primary membership protesting the Centre's 'failure' to convert the residence occupied by the former President into a knowledge centre.
The No 10 Rajaji Marg bungalow in Delhi, occupied by Dr Kalam till his death in July, has been allotted to Union Culture Minister Mahesh Sharma, a move which had drawn flak from various quarters, including Aam Aadmi Party (AAP).
"It (setting up a knowledge centre) was the wish of not only the former President, but the entire nation. I am resigning my post as this centre has not been set up despite repeated requests. I am also resigning from the primary membership of BJP," Mr Ibrahim had stated yesterday.
Meanwhile, Mr Saleem urged the media to "first clarify on any issue related to house of Dr Kalam, which consists of immediate family members".
"We are currently focusing our energies to build Dr APJ Abdul Kalam International Foundation to carry forward the view of the former President without any fanfare," he said.
"Dr Kalam always stayed away from any controversies and we are keen to follow his footsteps," added Mr Saleem.