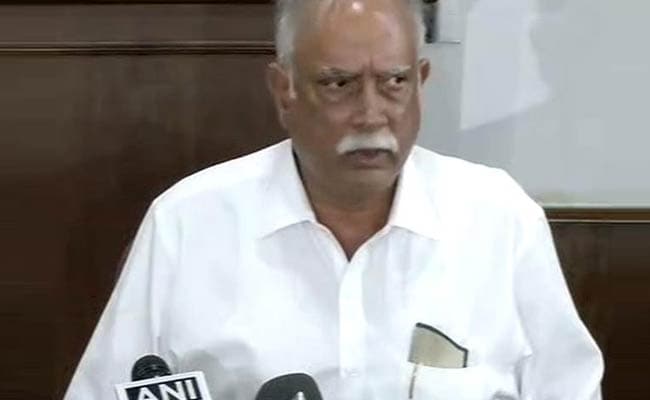 New Delhi:
Amid political slugfest over the lynching of Muslim man Mohammed Akhlaq in Uttar Pradesh's Dadri over beef-eating rumours, Union Minister Ashok Gajapathi Raju today said that anyone with an element of humanism would condemn the incident and such things must be checked.
Incidentally, the Civil Aviation Minister's junior Minister Mahesh Sharma had termed the incident as an "accident".
Mr Raju, a senior leader from the ruling party's ally Telugu Desam Party (TDP), termed the incident as "unfortunate".
"It is unfortunate... You should put in place things that such incidents don't happen," Mr Raju told PTI when asked about his views on the lynching issue.
On reactions to the incident, he said, "I think anybody who has an element of humanism in them is going to condemn that".
Earlier this month, Mr Sharma had said that Akhlaq's bludgeoning to death by the lynch mob was an "accident" which should not be given a communal colour and over which there should be no politics.
"It is a blot on our culture and such incidents do not have a place in a civilised society. If somebody says it was pre-planned, I don't agree with it. It is an accident and it should be probed by the Central Bureau of Investigation (CBI) or state and guilty should be punished. Innocents should not be victimised in the name of investigation," Mr Sharma, who is the Minister of State for Civil Aviation, had said.