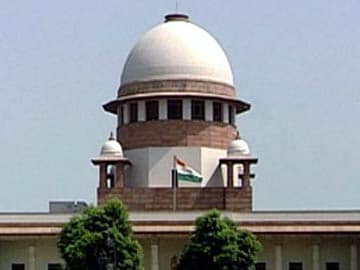 New Delhi:
The Supreme Court today expressed concern over the misuse of a law meant to target those guilty of dowry harassment and said people accused in such cases cannot be automatically arrested.
"The fact that Section 498-A is a cognizable and non-bailable offence has lent it a dubious place of pride amongst the provisions that are used as weapons rather than shield by disgruntled wives. The simplest way to harass is to get the husband and his relatives arrested under this provision. In quite a number of cases, bed-ridden grand-fathers and grand-mothers of the husbands, their sisters living abroad for decades are arrested," said the court.
The Supreme Court condemned the police's tendency to arrest the accused first and then proceed with the case -- terming it "despicable". The court also directed state governments to ensure that police do not automatically arrest the accused in such cases.
In case an accused is arrested, a police officer will have to provide reasons justifying the arrest before a magistrate, a bench headed by Justice C K Prasad said.
The court advised against arrests made "on the mere allegation of commission of an offence made against a person" and said, "it would be prudent and wise for a police officer that no arrest is made without a reasonable satisfaction reached after some investigation as to the genuineness of the allegation."
If convicted under Section 498-A of the Indian Penal Code (IPC), a person can be imprisoned for up to seven years.