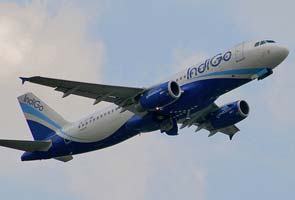 New Delhi:
One more pilot has been arrested in the capital for allegedly using forged marksheets to procure a licence from the country's airline regulator.
A senior Delhi police official said Abhinav Kaushik from private airline Indigo, has been arrested for using forged marksheets to procure a licence from the Directorate General of Civil Aviation (DGCA).
Delhi Police had last month arrested two pilots for the same offence while two others were apprehended in Jaipur.
The city police had arrested Parwinder Kaur Gulati of Indigo and J K Verma of Air India while their Jaipur counterparts had apprehended Anoop Choudhury and Amit Moondra of Spice Jet for the similar offence.
In the wake of the fake pilot scare, licenses of 3,000 to 4,000 pilots are being scrutinised by the DGCA.
The fake pilot licence issue assumed a worrying proportion after Gulati - a commander with IndiGo was found faking her marksheet to obtain Airline Transport Pilot Licence (ATPL), which allows a pilot to become the commander of an aircraft.
Gulati was arrested by police after the DGCA filed a complaint against her, but was later released on bail.