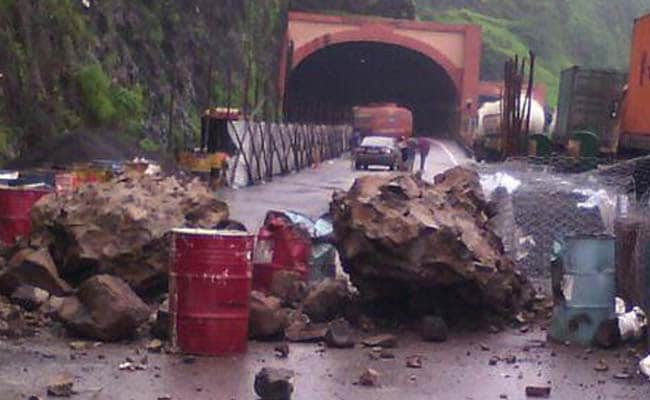 Mumbai:
A landslide occurred at the Mumbai-Pune Expressway in the early hours today.
The landslide struck at 3:30 am near the Adoshi tunnel, which is situated close to Lonavala. The traffic, however, is running uninterrupted.
No injuries have been reported.
This is the second time in less than a month that a landslide has occurred on the Mumbai Pune Expressway near the Adoshi tunnel. On July 20, three people were killed after a landslide there.
Continuous rains had loosened the soil and increased the possibility of more landslides, officials had then said.
The Mumbai-Pune expressway, a nearly 100-km-long, six-lane road, was built in 2002. It usually sees high traffic over the weekend, with people travelling from Mumbai to Pune and vice-versa.
The traffic on the expressway was hit last month too, after a landslide near the Khandala tunnel. No casualties were reported.