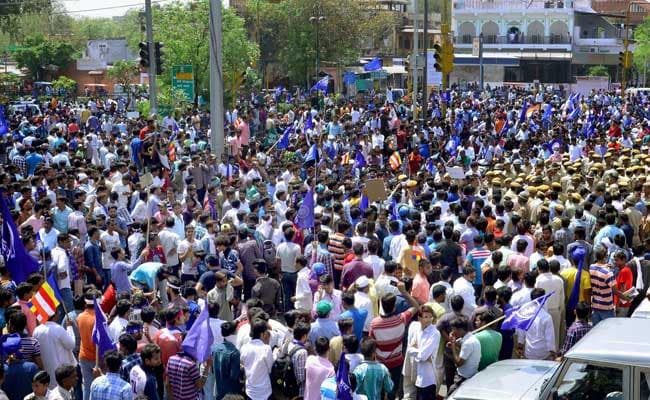 Jaipur:
All states were asked to stay on alert by the
Union home ministry
today as messages about a Bharat Bandh were being widely shared on WhatsApp. While no group has accepted responsibility for the
Bharat Bandh call
, it appears to be a protest against the caste-based reservation in jobs and education and comes
exactly a week after
a nationwide strike by
Dalit groups
and widespread violence that accompanied it.
The home ministry has "advised the states to beef up security and make appropriate arrangements to prevent any untoward incident, including issue of prohibitory orders, if necessary," reported Press Trust of India, quoting government officials. The states have been asked to intensify patrolling in all sensitive locations so as to prevent any loss of life or damage to property, PTI reported.
On April 2, nearly a dozen people died in violence that flared up across five states when Dalit groups called for a
Bharat Bandh
in protest against a Supreme Court order, which they say, diluted a law meant for the community's protection. Madhya Pradesh saw the most casualties, followed by Uttar Pradesh and Rajasthan.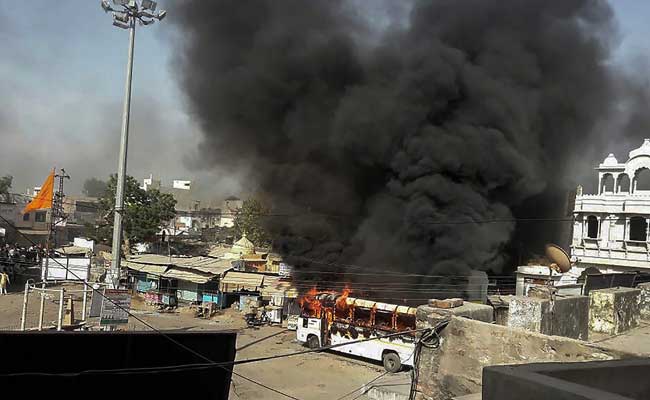 The Rajasthan police said they will be prepared for all eventualities. Cellphone internet service will be snapped across the state capital Jaipur and Alwar from 10 tonight and prohibitory orders, banning large gatherings, will be imposed.
The two cities were among a handful in the state had witnessed violence last week, in which one person died. A day later, a 5,000-strong mob set fire to the homes of two Dalit politicians in Hinduan town of Karauli district.
"No group has come forward to say they are organising a call for a bandh. These messages are doing the rounds in social media," said Jaipur police chief Sanjay Agarwal. "We are holding meetings with community liaison groups and traders. Nobody will be allowed to take law into their hands," he added.