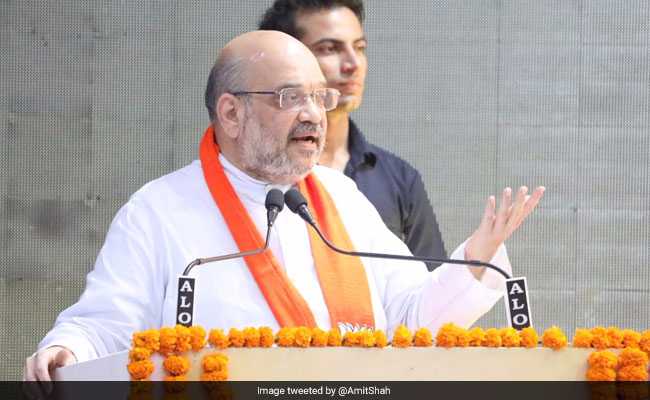 Panaji:
The Panaji bench of the Bombay High Court today disposed a plea filed against BJP chief Amit Shah's public meeting at the Goa airport, after the Airport Authority of India said that the July 1 incident was an "isolated occurrence" and such would never be repeated.
"I hereby undertake that the Airport Authority shall ensure that in future no such occurrence ever takes place under any circumstances and that the airport area and its precincts are not used for any such occurrence," Goa Airport Director Bhupesh Negi said in a written submission to the court.
The petition filed by advocate Aires Rodrigues had sought a thorough probe into the manner in which the meeting was allowed to be conducted on July 1 at the Dabolim Airport, which functions out of an Indian Naval Base, INS Hansa.
The BJP, as well as the AAI, had maintained that the meeting was spontaneous in nature and therefore the question of seeking permission did not arise.
The court had, however, questioned the presence of a podium, chairs, music system, which it said, was indicative that the July 1 meeting was an organised affair.