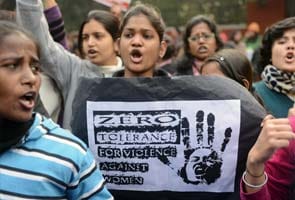 New Delhi:
As her doctors announced in Singapore that the condition of Amanat (NOT her real name) has worsened, the Delhi Police tweeted appealing to people to stay calm. "Praying hard for the rape victim will ensure accused are given severest punishment and quickly Reqst ppl to stay calm and maintain peace (sic)," the police tweeted.
Doctors at the Mount Elizabeth Hospital in Singapore said this evening that Amanat showed signs of severe organ failure.
The 23-year-old medical student was gang-raped in a monstrous assault by six men on a bus in Delhi on December 16. After being treated for 10 days at a Delhi hospital, she was flown on an air ambulance on Wednesday night.
Her case has driven thousands of students onto the streets to demand more safety for women and a more effective legal system for cases of sexual assault.
Over the weekend, the protests in Delhi erupted in violence. The police used tear gas, water cannons and batons to combat protesters, some of who set a car and wooden benches near India Gate on fire.
A constable injured in those clashes died in a hospital on Tuesday. In response to the torrent of public criticism, the Prime Minister reiterated on Friday that the six men who have been arrested for Amanat's attack will be punished severely and quickly. "You have my assurance that our government is committed to bringing the guilty to justice as soon as possible," he said.