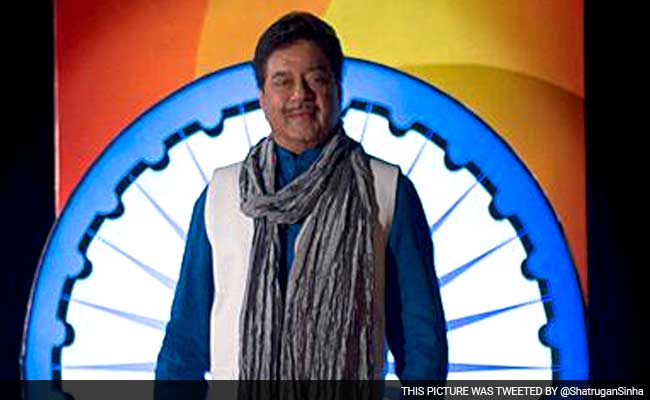 MUmbai/Jaipur:
Wading into the intolerance debate, Bollywood actor Akshay Kumar today came out against remarks by Aamir Khan, saying ups and downs happen in every nation and one should not start giving "bold" statements.
The "Airlift" star said he was proud to be an Indian.
"Any kind of ups and downs happen in every nation and you can't get into so much straight away that you start giving such bold statements. These kinds of things happen. There are so many good things also which we don't speak about," he told India Today news channel.
"Unfortunately, we have the habit of only pointing out the wrong things but nevertheless everybody has the right to talk," he added.
Actress Kajol had similar views on intolerance, saying it was
not an issue in Bollywood.
"Our industry will always keep reflecting on what is happening in our society. It will keep on going and everyone is welcome. There are no dividing lines, no caste, no creed and no intolerance in Bollywood," she said recently.
The intolerance debate has divided Bollywood with Aamir, Shah Rukh and Karan Johar voicing concerns over lack of freedom of expression while Anupam Kher, Akshay, Madhur Bhandarkar hitting out at them.
Taking a dig at Mr Johar, Mr Kher, who attended a session at Jaipur Literature Festival today, said, "It's ironical, that the issue of intolerance is being felt by the rich, the intellectuals, the ones who move around with bodyguards."
The actor said he was "amused with this intolerance debate".
"I think it is a joke. People talking about intolerant India is a joke. Some of them may be my colleagues; the fact that they can make statements like this is a proof enough that there is freedom of speech," said Mr Kher.
Veteran actor and BJP lawmaker Shatrughan Sinha too said that it was "nadaan" (childish) for some in Bollywood to talk about intolerance and he does not agree with them.
"A lot of people from the film industry brought up the issues of intolerance in haste, and it is childish to do so. I don't stand by them in this regard," Mr Sinha said at Jaipur Literature Festival (JLF).
Mr Sinha said he agreed with Kajol's remarks at the festival recently about there being "no barrier, no line, no caste or creed in Bollywood."
"Only success is recognised here. I have never discriminated against who is a Bihari, a Hindu or a Muslim," he said.
Filmmaker Karan Johar on the inaugural day of the JLF had kicked up a storm by saying the "talk about freedom of expression is the
biggest joke in the world
and democracy is the second biggest joke," triggering sharp reactions from BJP.