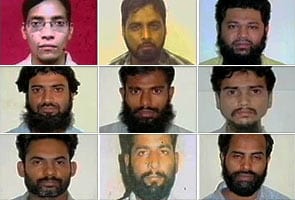 Mumbai:
An accused in the 2006 blast in Malegaon in Maharashtra told a court today that he was falsely implicated due to political pressure.
This comes a day after a terror suspect in the 2007 blasts in Rajasthan's Ajmer Sharif shrine alleged pressure from the Congress to name RSS leaders in the attack, triggering a huge row between the government and the BJP.
Lokesh Sharma, one of the three men accused by the National Investigation Agency (NIA) in the Malegaon bombings, gave a letter to the court today accusing the agency of framing him under political pressure.
All three accused have also questioned the release of nine Muslim men who had been arrested in the case by Maharashtra's Anti-Terror Squad. The court asked the Muslim men to respond to this.
The NIA had re-investigated the Malegaon case after the anti-terror squad recommended the prosecution of the Muslim men. In May, the agency charged Dhan Singh, Lokesh Sharma, Manohar Singh and Rajendra Chaudhary, all said to be Hindu activists.
On Wednesday, the BJP had hit out at the government after a terror suspect in the Ajmer blasts claimed he was being pressured to implicate the RSS in the attack that killed three people.
The suspect, Bhavesh Patel, said in a letter written to a CBI court that Union Ministers Sushil Kumar Shinde, RPN Singh, Shri Prakash Jaiswal and Congress leader Digvijaya Singh had pressured him to name RSS leaders Mohan Bhagwat and Indresh Kumar in the blasts. Patel claimed that he had personally met all these leaders, through his guru.
The police say Patel, arrested in March, was involved in planting the bombs.
The RSS, or Rashtriya Swayamsevak Sangh, is the ideological mentor of the BJP. Home Minister Shinde's comments that the BJP and RSS were promoting "Hindu terror" had sparked a huge political row in January until the minister was forced to apologise. RSS spokesperson Ram Madhav called the Ajmer suspect's allegations the latest in the conspiracy to trap Hindu organisations, especially the RSS.
BJP chief Rajnath Singh said the terror suspect's letter had exposed the Congress. "People take recourse to lies when there is absence of truth," Mr Singh said at a rally in Bhopal.
Mr Shinde denied the allegations. "I don't know Bhavesh Patel. If someone takes my name, what can I do," he said.
Similarly, Digvijaya Singh said, "I have never met (Bhavesh Patel) and I don't know him at all."
Alleging discrepancies in the letter, the Congress leader said the National Investigation Agency should probe who met or spoke to Patel since his statement.