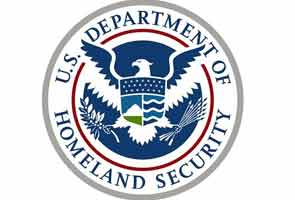 Washington:
Vikramaditya Singh, the son-in-law of Rashtriya Lok Dal (RLD) leader Ajit Singh, has been sentenced to six months of home confinement by a US court after he was caught in a federal sting operation selling military grade micro wave radios to Iran. He now faces deportation.
Singh, a 34-year-old Arizona-based electronics dealer, was targeted by undercover agents of US Homeland Security in Philadelphia as a follow-up to a sting involving Iranian arms broker Amir Ardebili.
Reacting to the sentence, sources close to RLD supremo Ajit Singh said in New Delhi that Vikramaditya Singh was not aware that an end user agreement should be signed before the selling of equipments in question.
Vikramaditya Singh is the owner of Orion Telecom Networks in Delaware.
District Chief Judge Gregory M Sleet sentenced Vikramaditya Singh of Fountain Hills, Arizona, to three years' probation, including six months' home confinement, and a $100,000 fine for exporting items he believed were destined to Iran. The sentence means Singh is likely to be deported this year.
However, Singh's sentencing is lenient than requested by either his attorney or the federal prosecutors. Singh's lawyer, Danny C Onorato, sought a one-year term and asked US District Judge Gregory M Sleet to consider his client's otherwise exemplary life and the fact that others who had committed similar crimes had received sentences of less than a year.
"Mr. Singh understands that his reasoning was legally flawed and morally wrong," Onorato said, "and he feels immeasurable remorse."
Assistant US Attorney Robert F Kravetz had sought a sentence of 18 months. He said Singh's conduct was "not merely careless or a product of poor judgment but knowingly unlawful," in part because Singh knew from his business dealings that the radios involved were also deployed on US military bases.
On November 23, 2010, Singh pleaded guilty to one count of attempting to export to Iran digital micro wave radios without the required authorisation from the Office of Foreign Asset Control, Department of the Treasury.
"This case demonstrates the great lengths individuals motivated by the dollar will go, including the circumvention of sanctions imposed by the United States against Iran," said John P Kelleghan, special agent in charge for the ICE Office of Investigations in Philadelphia.
According to facts developed during the investigation, an undercover United States Homeland Security Investigations special agent (the "UCA") initiated contact with Singh following the arrest of Iranian procurement agent Amir Ardebili, an official release said.