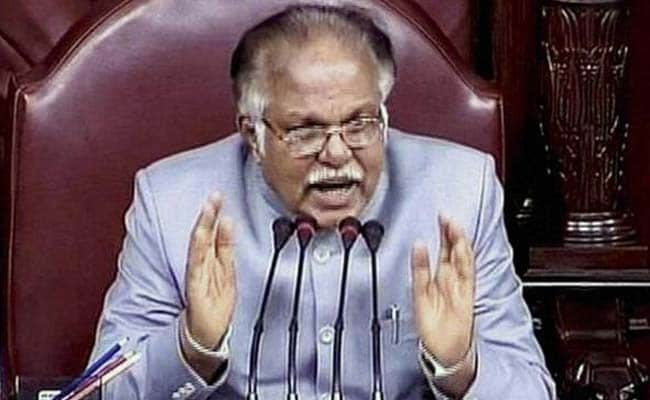 New Delhi:
Airlines have no authority to impose a flying ban on anybody, including parliamentarians, and the law of the land should take its course, Rajya Sabha Deputy Chairman PJ Kurien said today.
The remarks came after SP member Naresh Agrawal raised the issue of the recent flying ban imposed by major domestic airlines, including state-owned Air India.
Mr Agrawal wanted to know if the airlines could impose such restrictions. According to him, such an action was a breach of privilege of the Members of Parliament.
To this, Mr Kurien said agreed that Mr Agrawal has raised a "valid point" that if any MP has committed a crime or something against the law, the law of the land should take its course.
"Airlines are not given the authority to punish anybody. I think the government should take note of it."
"MPs are also citizens ... if they commit a crime or mistake, the law of the land should take recourse to it," the Deputy Chairman said.
He further said "it is a punishment imposed on an MP for some crime...This cannot be done. This is not a thing to be punished by airlines".
Congress MP Anand Sharma suggested to the Deputy Chairman that the word 'crime' should be replaced with 'violation'.
However, Mr Kurien said if a person beats someone up, it is a crime.
Different airlines yesterday lifted the flying ban on TDP MP JC Diwakar Reddy after "urgent" notices from the court to the government and the aviation regulator DGCA on the lawmaker's plea against the actions of the domestic carriers.
On June 15, Mr Reddy got into a verbal spat with IndiGo ground staff at Visakhapatnam airport and threw a printer kept at the airline counter after he was informed that boarding for his flight to Hyderabad had closed.
Mr Reddy was the second MP after Shiv Sena's Ravindra Gaikwad who was banned from flying domestic airlines. A flying ban was imposed on Mr Gaikwad in March this year after he repeatedly hit an Air India officer with slippers for not providing him a business class seat on an all-economy flight.
The ban was lifted after a fortnight following an undertaking from him that he would desist from such conduct in future.