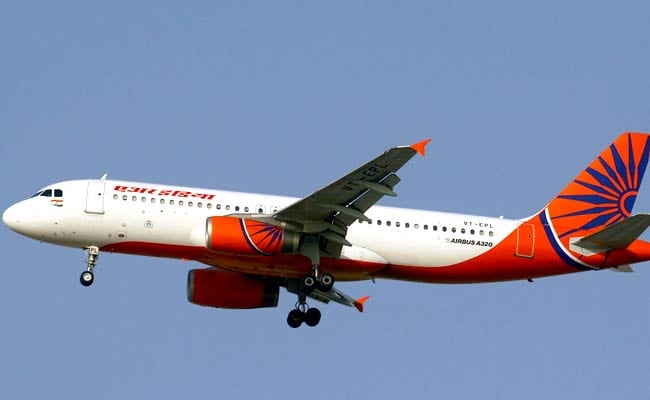 New Delhi:
Air India today announced the launch of a non-stop flight to San Francisco from December 2, fulfilling a long-pending demand of Indian IT professionals on a day Prime Minister Narendra Modi is visiting the Silicon Valley.
"We are launching a direct non-stop flight to the San Francisco on December 2 as there was a demand for it," Air India CMD Ashwani Lohani announced at an event to celebrate the World Tourism Day in Delhi.
San Francisco will be the national carrier's fourth destination in the United States after New York, Newark and Chicago where it operates daily non-stop flights.
The Boeing 777-200 LR (Long Range) flight, to be operated on Wednesdays, Fridays and Sundays, will have a convenient early morning departure and arrival. Similarly, the return flight would depart early morning departure from San Francisco and arrive in Delhi in the afternoon.
Air India officials said the flight will be a boon to the Indian diaspora on the US West Coast as it will make travel easy and convenient for students, NRIs and business travelers looking for direct options to connect with India.
The new flight would connect passengers from Indian cities of Bengaluru, Mumbai, Chennai, Kochi, Hyderabad, Ahmedabad, Kolkata, Pune and Bhubaneswar.
Referring to Air India's Discover India scheme, Mr Lohani also said there was a deep connect between tourism and civil aviation sectors and the airline was in discussion with Tourism Ministry to launching various schemes in this regard.
Effective today, Air India announced the Discover India scheme under which customers will have an option of buying a maximum of 5 or 10 coupons on its economy class.
The scheme for 5 coupons will cost Rs 32,500 and can be availed within validity of 15 days, while the second scheme for 10 coupons would be available for Rs 60,000 and valid for 30 days.
Mr Lohani said Air India will launch Incredible Air India Holiday packages from December 1, in association with the State Tourism Development Corporations.
The packages are being worked out it will be competitive and inclusive with the objective to help the tourists savour the sights and sounds of India in a comfortable, economical and enjoyable manner.