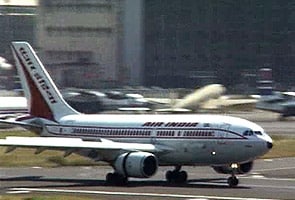 Mumbai:
The Air India strike might be over but there seems to be no let up in the chaos among passengers of the national carrier, with complains of late confirmations on change in flight timings and flight confirmation aplenty. Winning back passenger loyalty might take time for the airlines, even as the airline registered 80 percent ticket bookings through its promotional scheme offering reduced fares to make up for the losses incurred due to the 10-day pilots strike which ended last week.
"There was a strike going on so there was uncertainty until May 8. Then finally they gave the ticket and changed it to some other time which was not informed to us. If it was not for my commitment to Indian Army I would not be travelling," said a visibly upset Lieutenant Colonel Reethamma VJ, while waiting for her flight at the Mumbai airport.
Air India operations which are still limping back to normalcy and the carrier is flying only 70 per cent of its domestic fleet as it will take a few more days before it can return to maximum capacity.
Most of the passengers that are back to avail services of the national airliner, seem more encouraged by the low fares Air India is offering till May 12, rather than passenger loyalty.
The 10-day pilots' strike cost the company Rs. 166 crore in ticket sales and it has missed out on a cashing in on the summer rush. However, even before the strike, Air India was not faring any better as the service quality had pushed it down to number 4 in all the domestic carriers despite one of the best connectivity with a passenger share of less that 15 per cent.
''Even in days when everything works fine, typically the seat utilisation factor of Air India is a notch below other carriers. There has to be confidence built around the service, around commitment, around quality. And only that's going to bring back customers to Air India,'' said Himanshu Singh, Managing Director of travel firm Travelocity.