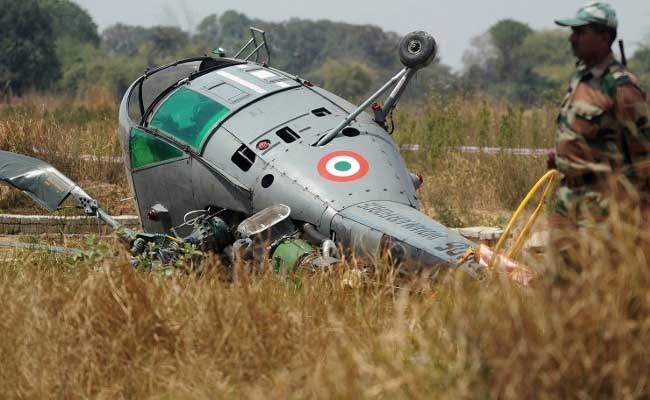 New Delhi:
A Chetak helicopter of the Indian Air Force (IAF) toppled while making an emergency landing during a training sortie from Bamrauli near Allahabad today. Both the pilots are safe. The chopper toppled when the pilots tried a forced landing after it developed a technical snag, sources in IAF said.
The IAF has ordered a court of inquiry (COI) to ascertain the cause of the accident. The sources said the aircraft toppled while the pilots tried to force land it on an uneven field. The helicopter was on a routine training sortie from Bamrauli airport, near Allahabad, Uttar Pradesh.
The Army has been planning to phase out the ageing fleet of Chetak and Cheetah helicopters, which has claimed several lives over the past few years. The Ministry of Defence has been trying to procure new helicopters.
Reports of Airbus Helicopters (a unit of Airbus Group) in talks with Mahindra and Mahindra, Reliance Industries and Tata Group to jointly make military helicopters for India's armed forces, emerged in 2015.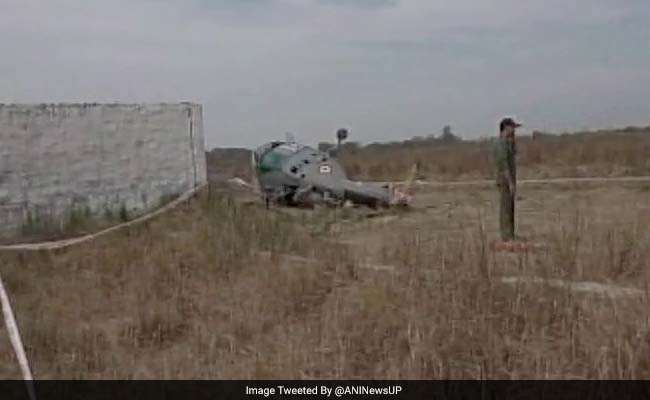 Under Prime Minister Narendra Modi's "Make in India" initiative, India scrapped the planned acquisition of 197 light utility helicopters in 2014, in order to launch a new competition reserved for domestic companies and form joint ventures with foreign suppliers.
Last year, a group of Army wives met the former Defence Minister Manohar Parrikar, requesting him to stop the use of the "outdated" helicopters. The group started an online petition which received 23,000 signatures.
In October 1, 2015, a Cheetah belonging to the Army Aviation crashed in Uttar Pradesh's Bareilly district, leading to the death of two pilots and an engineer.
(With Agency Inputs)