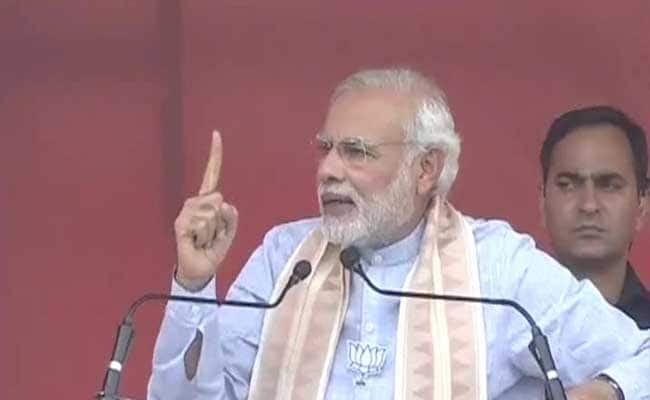 Patna:
The BJP has primed Bihar for a special announcement at Prime Minister Narendra Modi's third rally in the election-bound state today. Chief Minister Nitish Kumar has said he is not holding his breath.
PM Modi, who had a stadium full of charged Indians on their feet and
cheering through his address in Dubai
last night, will hope to extend that magic today at his rally in Bihar's Saharsa. Before that, he will inaugurate development projects in Arrah.
State leaders from his party, the BJP, have hinted that the Prime Minister could today announce the more than Rs. 50,000 crore in Central funds that he has promised Bihar. "Wait for August 18; it will be an important day for Bihar when the Prime Minister will announce a special package for the state," Union minister Dharmendra Pradhan said on Monday.
Chief Minister Nitish Kumar, the BJP's main rival in the Bihar elections due by November, said he would wait for details before commenting.
"I am waiting to see whether the special package will have new projects or merely a repackaging of the old ones," said Mr Kumar, who will receive the PM at the Patna airport today, but said he would not accompany him on his official programme in Ara.
The Chief Minister also said, "First of all, it's a clear-cut violation of cooperative federalism that the state government has been kept in the dark, while BJP leaders are making statements about the PM's special package for the state. But, whatever I have heard so far, there seems nothing new in the proposed special package."
Mr Kumar has repeatedly demanded that Bihar be assigned special category status by the Centre to help develop the poor state. An announcement by the Prime Minister will deny him credit for getting central funds for the state.
In the Bihar elections, the BJP takes on a coalition led by Mr Kumar that includes Lalu Prasad's Rashtriya Janata Dal, the Congress and other smaller parties.