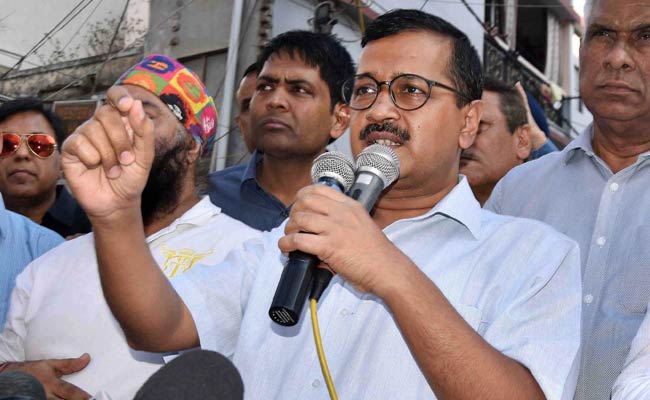 New Delhi:
In the run-up to the 2019 parliamentary election, the Aam Aadmi Party (AAP) has planned a mega two-phase campaign involving nearly three lakh party volunteers to reach out to the electorate.
There is a plan to conduct door-to-door campaigns, first in November/December and again in March/April, before the election to reach out to voters in seven parliamentary constituencies in the national capital, AAP's Delhi unit convener Gopal Rai said.
If the election is preponed, the second round of door-to-door campaign will be held in January/February, he told reporters.
The AAP drew a blank in Delhi in the last Lok Sabha election in 2014.
The party has already announced the names of its in-charges for five out of seven parliamentary constituencies in Delhi, who have started working although their official candidature is yet to be declared.
"We will highlight the achievements of the party-led government in Delhi, besides focussing on failures and misrule of the BJP government at the Centre during the campaign," Mr Rai said.
The party organisation is being revamped in Delhi and committees at ward and booth levels are expected to be formed before the door-to-door campaign, he said.
The party plans to appoint 2.5 lakh volunteers as block pramukh (head) to ensure direct and effective contact with voters in around 25,000 polling booths in all parliamentary seats.
"Each block pramukh will be responsible for at least 25 households in a booth. They will be appointed by November," Mr Rai said.
Monitoring of work done by the block pramukh will be done through 272 ward observers. The top leadership of the AAP will ensure smooth functioning of ward- and booth-level workers, he said.
The AAP leadership is expected to announce names of its in-charges for New Delhi and West Delhi Lok Sabha seats soon. Names of rebel BJP leaders Yashwant Sinha and Shatrughan Sinha are being speculated due their closeness with the AAP in recent months.