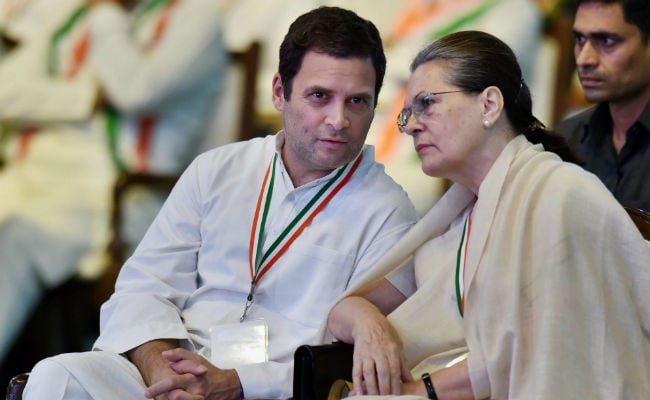 Highlights
Christian Michel being forced to sign false confessional: Congress
Alleges PM Modi part of conspiracy to frame Sonia Gandhi
Michel, arrested in Dubai, was middleman in controversial helicopter deal
New Delhi:
Christian Michel, the British middleman in the scrapped AgustaWestland chopper deal, is being forced to frame UPA chairperson Sonia Gandhi in return for exoneration from criminal proceedings, the Congress alleged today, accusing Prime Minister Narendra Modi of using probe agencies to carry out a smear campaign against opposition leaders.
Christian Michel, wanted in India for allegedly organising bribes in exchange for a contract for VVIP helicopters, was reportedly detained in Dubai two days ago.
Citing a statement by the middleman's lawyer, Congress spokesperson Randeep Surjewala said this clearly brought out that the centre was trying to force Christian Michel to implicate the former Congress president in this case.
"Never before in the history of India has a Prime Minister been found complicit in gaining 'false evidence' against opposition leaders to seek revenge," Mr Surjewala said.
The case involves a 2007 contract signed by the government for the purchase of 12 luxury helicopters for use by top leaders, including the President, Prime Minister and former prime ministers.
In 2013, the government scrapped the contract amid allegations that the supplier AgustaWestland, whose parent company Finmeccanica ran into allegations of bribe-giving in Italy, had paid kickbacks in India.
Former Air Chief SP Tyagi, 72, was arrested in 2016 over allegations that he accepted bribes to tailor specifications at the instance of his cousins. He became the first ever military chief - former or current - to be arrested.
The Congress says that once talk of kickbacks erupted in Italy, it cancelled the helicopter deal, blacklisted the company and asked the CBI to investigate the scam. It also confiscated the company's assets in India and abroad.
But it was the NDA government, according to the Congress, which allowed the company back in India, allowed them to participate in defence contracts and asked AgustaWestland to be part of 'Make in India' programme in 2015.
This is not the first time that Christian Michel has claimed that the NDA government had specifically asked for evidence against Mrs Gandhi. He had made similar claims a couple of years back and had written to PM Narendra Modi denying that he had a role in organising the bribes.
In 2015, Christian Michel has offered to cooperate with investigators in return for immunity from prosecution. The NDA government had promptly rejected the suggestion, insisting that any understanding with an accused outside the frame of law is a criminal act in itself.