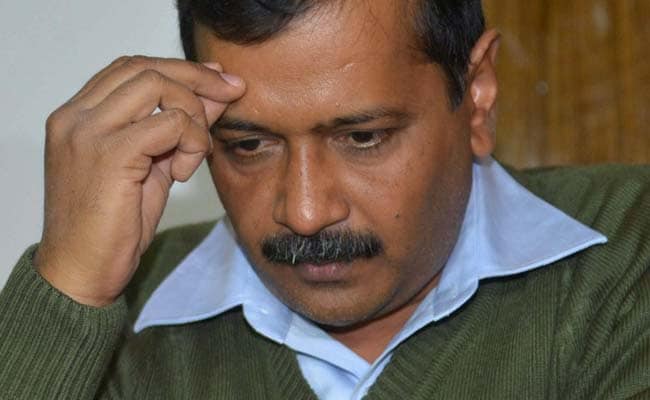 NEW DELHI:
The Election Commission's hearing for final arguments to decide the fate of 21 Aam Aadmi Party legislators in Delhi accused of violating the office of profit rule will be held on March 16, days after the commission completes the ongoing election process for five states.
The 21 lawmakers were appointed as parliamentary secretaries to ministers in the Arvind Kejriwal government after AAP swept the 2015 assembly elections in the national capital. Last year, a complaint was filed with the President that the legislators - who cannot hold any public office that entitles them to benefits, financial or otherwise - should be disqualified for taking up the job. The Election Commission, which is mandated to give its recommendations, had started hearings last July.
The Commission has sent notice for the hearing to Prashant Patel who filed the complaint and the 21 lawmakers including Alka Lamba, Jarnail Singh, Adarsh Shastri and Rajesh Gupta, an EC official said.
Kejriwal had defended the appointments saying the legislators were helping the government deliver on the promises made to the people and weren't paid from the exchequer for the extra work that they put in.
The idea behind this provision was to draw a line between the legislature and the executive; so that legislators irrespective of their party affiliation were able to hold the government responsible in the assembly rather than be indebted to it.
As had been done on many occasions in the past by governments, the Kejriwal government tried to circumvent the constitutional bar by getting a bill passed in the assembly to exempt the parliamentary secretary's post from the office of profit. But President Pranab Mukherjee refused to clear the law.
The disqualification proceedings before the EC have also survived last year's high court verdict that scrapped the appointments, ruling that Kejriwal could not have appointed them without concurrence from the Lieutenant Governor.