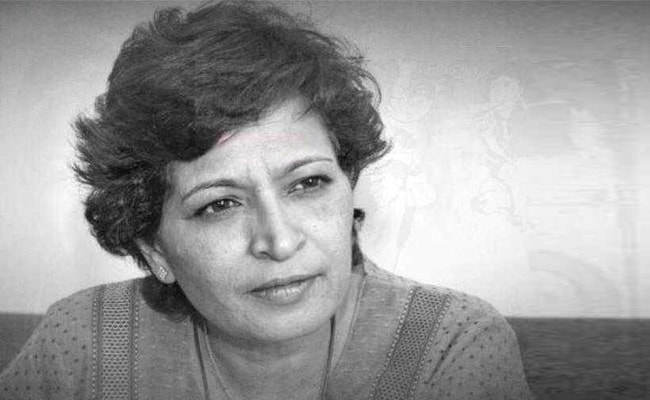 Highlights
Hate tweets on Gauri Lankesh who was shot dead in Bengaluru
She published Kannada weekly, was fierce advocate of secularism
Tweets abuse her, some deride her as Naxal sympathizer, "anti-Hindu"
NEW DELHI:
As journalists and activists condemned the shooting of noted Bengaluru reporter
Gauri Lankesh
, describing it as vendetta for her fearless stand against divisive politics, some on Twitter, who claimed ties to BJP leaders, boiled over with hatred.
Ashish Mishra
, whose profile declares "I am Hindu and Team Modi", and whose profile photo shows him with Maharashtra Chief Minister Devendra Fadnavis, said Ms Lankesh, 55, deserved her ending. He is followed by union ministers including Ravi Shankar Prasad, who tweeted tonight that posts celebrating the murder are deplorable. "I strongly condemn them," he said.
Jaisi karni vaisi bharni https://t.co/SXNewq0Tz1

— Ashish Mishra pune (@aashish81us) September 5, 2017
On
LinkedIn
, Mr Mishra claims that since last year, he has served as the social media advisor to the IT Minister.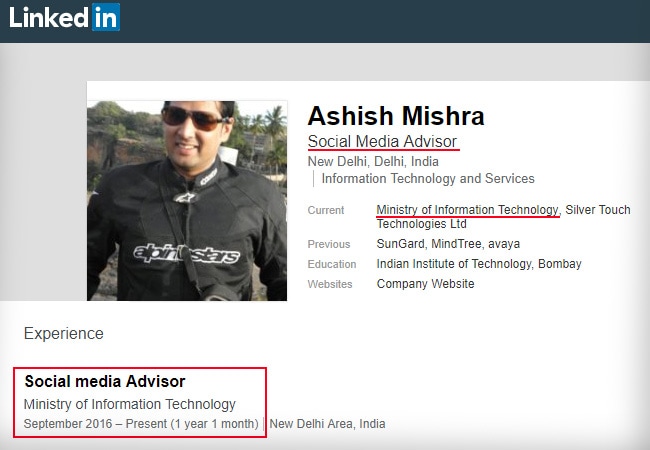 Nikhil Dadhich
, who is followed by Prime Minister Narendra Modi, abused Ms Lankesh in his post which was later deleted.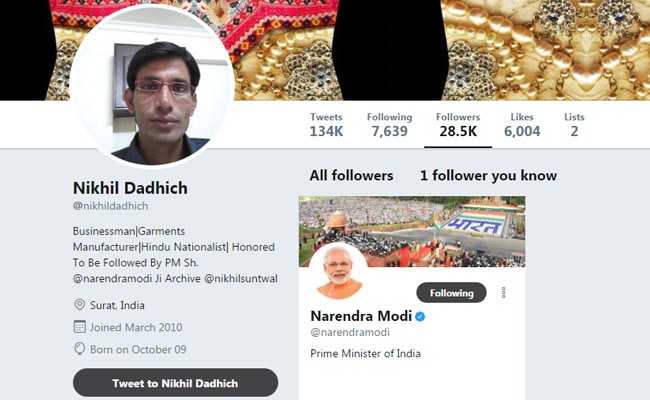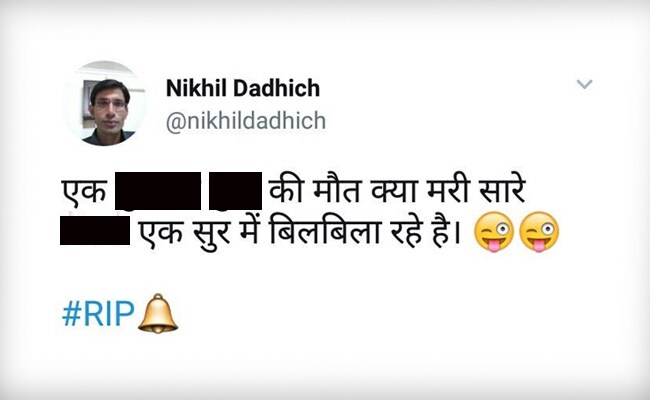 Others including a senior journalist derided Ms Lankesh as a Naxal sympathizer and were called out by
A
ltNews
.
Naxal sympathiser and Senior journalist Gauri Lankesh shot dead at her residence in Bengaluru's Rajarajeshwari Nagar.

— Vishweshwar Bhat (@VishweshwarBhat) September 5, 2017
Few comments were more revulsive than this one by Jagrati Shukla, who says on Twitter that she has worked for Network 18 and Zee Media.
So, Commy Gauri Lankesh has been murdered mercilessly. Your deeds always come back to haunt you, they say. Amen.#Bengaluru#GauriLankesh

— Jagrati Shukla (@JagratiShukla29) September 5, 2017
But she also shared rape threats received in response to her post as evidence that unacceptable abuse pours on the extremities of all groups irrespective of their political alignment.
So are the commies going to kill me, just like they allegedly killed #GauriLankesh ? (Gang) Rape threats, death threats...what more you got? https://t.co/vKJKJLeSXZ

— Jagrati Shukla (@JagratiShukla29) September 5, 2017
Twitter said through a spokesperson that "We want people to feel safe expressing diverse opinions and beliefs but we draw the line when it comes to behavior that crosses the line into abuse, including behaviour designed to consciously harass, intimidate, or silence another person's voice."
It said users can report abusive behaviour
here
.