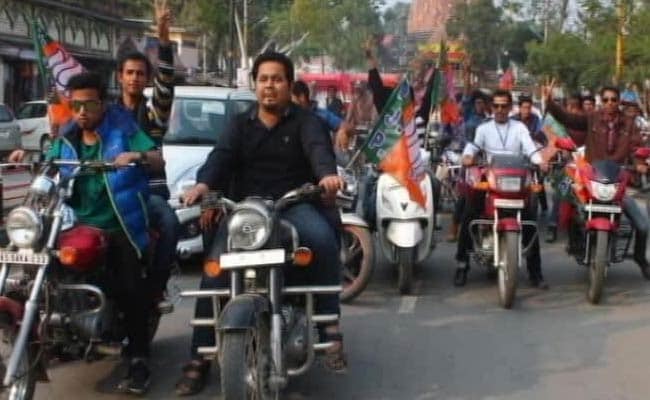 New Delhi:
The BJP, which was inflicted a colossal electoral defeat in Delhi this week, has swept the municipal elections in Assam. The results of the polls will be interpreted by parties as an indicator of popularity ahead of the state elections next year.

"This is a great victory for us. We are thankful to the people of Assam on behalf of BJP. We will do everything possible to keep the faith of people on us," said the BJP's Sarbananda Sonowal.

For three consecutive terms, Assam has been governed by the Congress and Chief Minister Tarun Gogoi.


Of nearly 74 town and municipal committees, the BJP won 43. Five years ago, the Congress had breezed through the election for urban bodies.
Chief Minister Tarun Gogoi, however, insists the Assembly election outcome will be different.
In the national election last year, the Congress won three of the state's parliamentary seats - a loss of four seats from the 2009 election; the BJP won seven out of 14.
Delhi spurned the BJP with relentless force this week. The Aam Aadmi Party swept the capital, winning 95 per cent of the seats in the assembly.