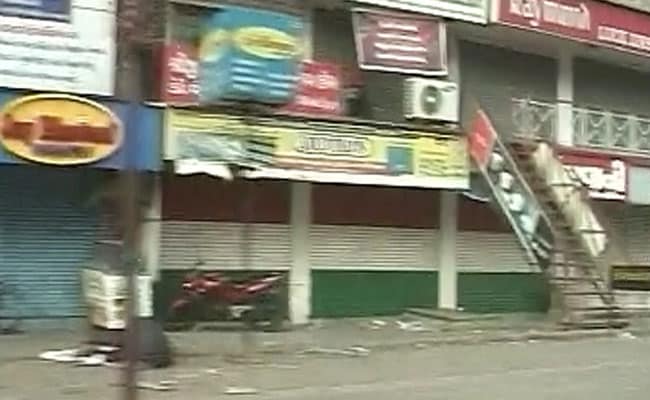 Ahmedabad:
Hours after politician Hardik Patel appealed on WhatsApp for calm following clashes over his brief detention, the hugely popular mobile internet app went on the blink in parts of Gujarat.
The police said internet services on mobile phones were cut off as a security measure, to check rumours that could exacerbate tension amid a shutdown call by 21-year-old Hardik Patel, who is leading the campaign in Gujarat for reservation for the Patel or Patidar community.
In his late night message on Whastapp, Mr Patel said: "I make an appeal to maintain peace and keep calm. I give a call for Gujarat bandh tomorrow (Wednesday). This decision has been taken by Patidar Anamat Andolan Samiti considering widespread violence in the state."
There is curfew in some areas of Ahmedabad and other cities where there has been violence after Mr Patel was briefly detained on Tuesday night from a ground where he held a mega-rally to campaign for quota for his community.
Mr Patel is the face of the massive agitation to demand reservation in government jobs and colleges for the wealthy and politically influential Patels.
Since the agitation came to the forefront, WhatsApp has been the preferred tool of communication for the protesters. All videos and media announcements by Mr Patel's supporters were made on the popular messaging app.
"Last night, there were concerns of rumour-mongering and crowd mobilization through WhatsApp," said a police officer, who added that the services will resume only after the situation returns to normal.
As news of Mr Patel's detention spread, cases of arson, allegedly by the young leader's supporters, were reported from various parts of Ahmedabad, which has a large population of Patels.