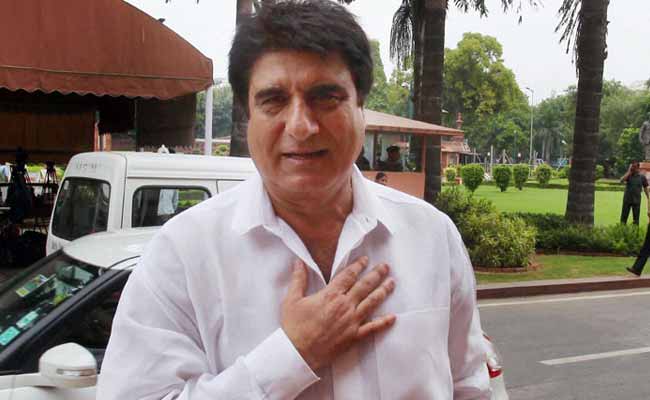 Highlights
Congress and BJP exchange insults in Uttar Pradesh
Sidharth Nath Singh of BJP says Rahul Gandhi is "still in diaper"
This man is like a child who eats his snot, retorts Raj Babbar
New Delhi:
As states like Gujarat get ready to pick their next government, pre-election natter isn't bringing out the best in politicians. After a senior BJP leader, Sidharth Nath Singh, suggested that opposition leader Rahul Gandhi needs to grow up and "get out of diapers", Mr Gandhi's party made no attempt to play it straight. Instead, Congress leader and former actor Raj Babbar said that Mr Sidharth Nath Singh himself is like a child, an unkempt one "who licks the snot when his nose is running instead of using his hand to wipe it clean".
Gujarat votes in two months; campaigning in the state, which has been governed uninterrupted by the BJP for nearly two decades,
Mr Gandhi said that the policies of the BJP have created a "Shah-zada" (Shah heir).
In doing so, he lobbed back the disparaging sobriquet of "shehzada" (young prince) that the BJP often uses to highlight his family's dynastic hold over the Congress.
The BJP chief, Amit Shah, is from Gujarat, and his son, entrepreneur
Jay Shah, has sued a news website that recently reported that his firm's revenues shot up 16,000 times
after his father was made BJP chief and the party won the national election in 2014. Mr Gandhi said the report proves that Prime Minister Narendra Modi's shock demonetisation move benefitted Jay Shah and is representative of the BJP's peddling of crony capitalism. It was in response to this remark that Mr Sidharth Nath Singh, a minister in Uttar Pradesh, said that Mr Gandhi's political inexperience is tiresome along with his chronology, because Jay Shah wound up his firm before demonetisation was called.
Mr Raj Babbar then today said that Mr Singh's "diaper" insult is unbecoming for a man whose grandfather was prime minister Lal Bahadur Shastri. He then went on to state that Mr Sidharth Nath Singh "appeared to have a runny nose during his press conference and seemed to enjoy licking his snot."