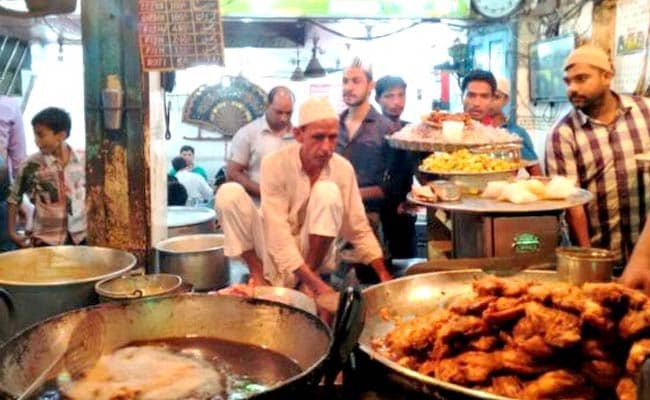 Thane, Maharashtra:
After a widely criticised beef ban in Maharashtra, residents in a part of the state will not get any meat for eight days. The slaughter and sale of meat has been temporarily banned in those areas because of a Jain festival starting later this week.
The order was issued by the civic body in charge of Thane's Mira Road and Bhayandar, on the outskirts of Mumbai. The Mira-Bhayander Municipal Corporation is headed by the BJP.
Such a ban was imposed last year too, but for only two days.
A local meat shop owner, Mohd Rafique Qureshi told NDTV, "If you stop our businesses for such a long period what will we eat at home? What will our kids eat at home? Is there any solution for us? Earlier we used to shut it for two days. We follow the law. What kind of a law is this?"
The Mayor, Geeta Jain, justified the decision. "We had initially decided to shut it for 18 days but since it clashed with Bakri-Id we are enforcing it only. This is a democracy and this has been passed by a vote," said Ms Jain.
But the move was opposed by the BJP's ally Shiv Sena, which has even served notice to four of its corporators for being absent during the voting.
Shiv Sena Corporator Neelam Dhawan told NDTV, "People of different religions live in the city. You cannot put restrictions on what people eat even it is during the fasting period. Nobody is taking anything to their homes. This is all politics."
According to the 2011 census, of the 8.5 lakh people in the living in the Mira Road and Bhayandar area, around 1.25 lakh are Jains. The community fasts during the Paryushan festival in September 11-18.
After coming to power in the state last year, the BJP-led government passed the Maharashtra Animal Preservation (Amendment) Act in March, banning the slaughter, sale and import of beef. The move has been challenged in court too. According to the law, not only is slaughter and sale of beef banned but even the possession and consumption of beef is a criminal offence.