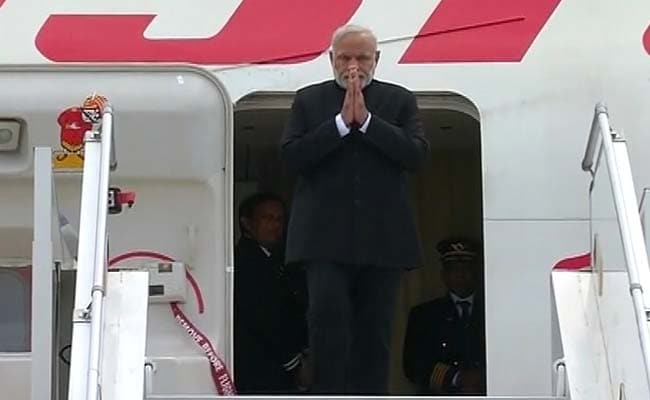 Suva, Fiji:
Rival suitors India and China step up their courtship of Pacific island nations this week when Narendra Modi and Xi Jinping head to Fiji following the Group of 20 summit in Australia.
The Indian Prime Minister and Chinese President Xi will both hold mini summits during their Fiji stopovers, meeting with up to 12 regional leaders as they bid for the support of one of the largest voting blocs in the United Nations.
A likely central issue of the talks will be climate change, where low-lying Pacific islands would welcome assistance.
"China and India, they are not just global political and economic powers, but they are contributors to the problem of climate change and the Pacific Island countries are at the receiving end of climate change but do not necessarily contribute to it," said Sandra Tarte, director of the politics and international affairs program at the University of the South Pacific in Suva.
"In the past there has been this deadlock between developed countries and these so-called developing countries on how to approach the issue and whether or not countries like China and India need to make concessions.
PM Modi arrives in Fiji on Wednesday for a three-day visit with Xi landing on Saturday.
The countries expected to be represented at the talks along with Fiji include Samoa, Tonga, the Cook Islands, Niue, Nauru, Vanuatu and the Federated States of Micronesia.
Although Fiji has a substantial Indian population, Mr Modi will be the first leader from New Delhi to visit since Indira Gandhi in 1981 and the first to have broad interaction with a wide range of island leaders.
But Tarte did not see India expanding its presence in the South Pacific to the same extent as China.
"India doesn't have the same reach as China does, diplomatic reach. It's economic ties are not that expansive or as developed," she said.