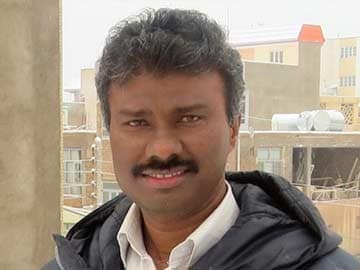 New Delhi:
The Ministry of External Affairs on Friday said that the Afghan government has got some "concrete leads" in connection with the abduction of Indian aid worker Alexis Prem Kumar in Herat five days ago. Investigations have been on in the case in which three Taliban militants have been arrested.
Afghanistan has conveyed to India that they have come across some "concrete leads in the case and they have shared these leads with us," the Spokesperson in the External Affairs Ministry said.
He added Afghanistan was working on "all fronts" to rescue 47-year-old Kumar.
However, the Spokesperson refused to give more details, saying it was a sensitive matter and the life of a human being was at stake.
Yesterday, the Afghan Interior Ministry had said three Taliban members have been arrested by Afghan security forces in connection with the abduction of Kumar.
Three of the Taliban members linked with Kumar's abduction have been arrested and investigated for more information about the hideouts of the victim, Sediq Sediqqi, Spokesperson for the Afghan Interior Ministry, said.
The MEA Spokesperson has already denied that Kumar had any connection with Indian government amidst local reports here that the aid worker was associated with the Indian mission.
"He is an Indian national who was working with an NGO. He had no connection with the Indian Government or Mission or Consulate," he has said.
A native of Tamil Nadu, Kumar was working with the Jesuit Refugee Service (JRS), an educational charity, as its Afghanistan Director and has been in the war-torn country for over three years.
No group has so far claimed responsibility for the abduction.
Before moving to Afghanistan, Kumar had worked for the JRS, serving Sri Lankan refugees in Tamil Nadu.
Kumar had accompanied teachers on a visit to a JRS-supported school for the returnee refugees in Sohadat village, 25 km from the city of Herat. He was kidnapped from the school as he was about to return to Herat, the JRS said.
The abduction comes nearly 10 days after the attack on the Indian consulate in Herat by four heavily-armed gunmen carrying rocket-propelled grenades and machine guns.
The attackers were subsequently killed by the security forces who repelled the attack on May 23.
On May 29, the Indian mission in Herat had issued an advisory asking its nationals to exercise extreme caution while venturing out.