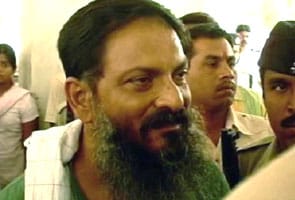 New Delhi:
There is growing outrage among activists and citizens after the sentencing of civil right activist Binayak Sen, to life in jail, on charges of sedition and helping Naxals.
Activists have written to the President of India saying: The charges against Dr Sen are trumped up and intended to punish him for his criticism of Chhattisgarh government's human rights violations against tribals. That the world's largest democratic country cannot tolerate criticism and non-violent human rights activism is a matter of shame to Indian citizens everywhere and this attitude of intolerance needs to be roundly condemned.
Outraged activists call his life term a miscarriage of justice.
Amnesty international has reacted sharply saying, "Life in prison is an unusually harsh sentence for anyone, much less for an internationally recognized human rights defender who has never been charged with any act of violence. Sen was convicted under laws that are impermissibly vague and fall well short of international standards for criminal prosecution."
Counter terrorism expert Ajai Sahni said, "Where is the crime? Where is the deterrence? This is a perversion of the investigative process."
Activist and member of the National Advisory Council Aruna Roy said, "It is a miscarriage of justice. We condemn the charges, the prosecution and the conviction, a blow to democracy."