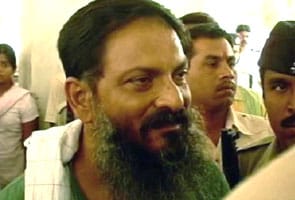 Thiruvananthapuram:
Noted social activist Binayak Sen on Saturday sought modifications in the proposed Food Security Act to ensure the poor get enough food, saying it would not achieve the desired result in the present form.
The process of classifying beneficiaries eligible for food grains under the present Act was complex and would lead to corruption, he said while delivering a lecture on "Are the poor getting poorer" in connection with the Fifth Annual Kovlam literary festival, the second leg of which began in Thiruvananthapuram on Saturday.
"Everything is fluid in the Act. Nobody knows what will happen. There was also talk on reducing the quantum of food grains to be supplied from present level of 35 kg", he said.
The Act would replace PDS supplying food grains by cash transfer which was disastrous for the poor in the country, Mr Sen said, adding, it should be modified to ensure that poor gets enough food.
He also suggested that the Centre supply pulses and oil along with rice and wheat through PDS.
Referring to malnutrition among Indians, Mr Sen said it was akin to a 'famine like situation.'
Mr Sen said government should discourage conversion of forest and agricultural land for cultivation of commercial crops like sugarcane, tobacco and soybean.
He also criticised handing over of natural resources to multinationals, saying this has deprived the poor of access to water and other resources for their livelihood.
Mr Sen's wife Ilina Sen also spoke on the occasion.
Several writers from all over the country and abroad, including Israel are participating in the two-day event, organised in memory of veteran journalist the late K C John.