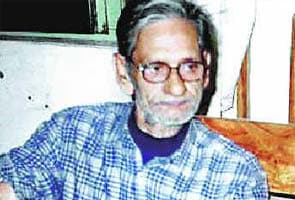 New Delhi:
The Supreme Court today granted bail to Maoist Politburo member Narayan Sanyal.
Sanyal, along with Binayak Sen, was convicted for sedition and sentenced to life imprisonment. Binayak Sen had already been granted bail
Quoting Binayak Sen's bail, Sanyal's lawyer too asked the court to grant bail to his client. The Chhattisgarh government, however, opposed it.
But the top court granted bail to Sanyal.