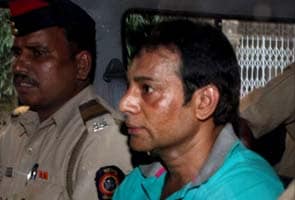 New Delhi:
The Supreme Court of Portugal has upheld the High Court's decision which said that extradition rules had been violated in the case of gangster Abu Salem since he had been slapped with new charges which attract the death penalty.
Salem is being tried for his role in the 1993 Mumbai bomb blasts besides cases of murder and extortion.
The Central Bureau of Investigation (CBI), which investigated the cases against Salem, said that it would approach the constitutional court in Portugal against the Supreme Court order. The agency maintained that only a technical point had been raised and that Salem's extradition had not been cancelled.
Salem was extradited from Portugal in 2005 after the Indian government gave an executive assurance that he would not be awarded the death penalty or charged with any section of the law which entailed jail for more than 25 years.
But in September last year, the Portuguese High Court said that India had violated this condition after additional charges were filed against Salem. The CBI had appealed against this in the Supreme Court of Portugal.
Salem has moved the TADA court seeking closure of the trial on the ground that it would be illegal to continue with it after this order. The petition is likely to be heard tomorrow.
The CBI, however, said that there would be no repercussion on Salem's status and the ongoing trial against him.
In September 2010, the Supreme Court of India had said that Salem could be tried for offences inviting the death penalty despite the extradition condition since India as well as Portugal were signatories to the international convention on elimination of terrorism. The SC had said that he could be tried for murder and criminal conspiracy along with offences under TADA.
Salem's counsel then moved the High Court in Portugal, seeking that the extradition be revoked.
The CBI, through Ministry of External Affairs, had filed a plea in the Portuguese Supreme Court contending that it was a matter of interpretation of rules by the highest court of India, which was binding on all subordinate courts in the country, official sources said. India had argued that the High Court in Lisbon had interpreted the rule differently.
Salem was arrested in Lisbon in 2002 along with his girlfriend, actor Monica Bedi, for travelling with fake passports.