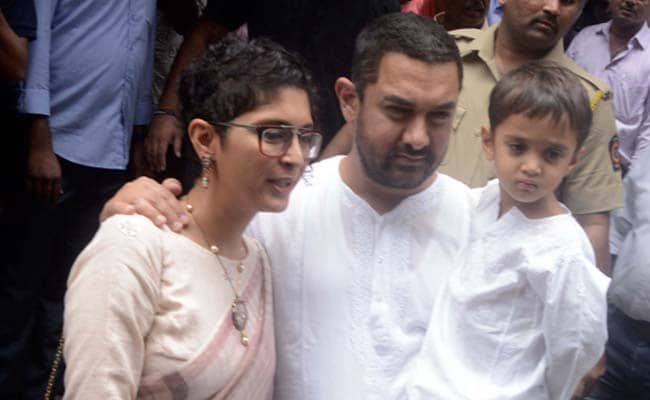 New Delhi:
Sharpening its attack on actor Aamir Khan for his remarks on perceived "intolerance", the BJP today charged him with committing a "moral offence" saying the actor blaming the entire country for his own sake is unacceptable.
The BJP said an icon like Aamir Khan should not use such words that blamed the country and hit out at some political forces for creating obstacles in the nation's development process.
"It is unfortunate that for the sake of his name he is defaming the entire country. I feel it is a moral offence," BJP spokesperson MJ Akbar told media persons.
He said there is absolutely no problem with an icon or non-icon in a democracy criticising anything, "but yes, when an icon blames the whole nation, then I think there is an appropriate reason for a reaction."
"I do not believe that you have a right to drag down the nation because of any personal antagonism towards a political party. The nation must always be above politics," he said.
Mr Akbar said if one asks the 125 crore Indians on whether they want to live in this country or not, "you will get only one answer that this is our country. This is the strength of patriotism."
Asked why the BJP was training all its guns on Aamir Khan, he said, "We say it because it affects the nation. The point being made is that you should blame the country is unacceptable. This is a moral offence. We find it unacceptable."
Mr Akbar also said that "unfortunately, there are some forces that are against development and progress and want to create obstacles".
He said some political forces may get some solace, but reminded that "At least sometimes we should think about the country".
The BJP leader also recalled an incident of theft in a church some time ago, which was sought to be made into an international issue.
Talking about Aamir Khan's relations with Maulana Azad, he reminded the actor of the latter's words said at the steps of Jama Masjid in Delhi that the country belongs to everyone as he opposed Partition.
"Aamir is a relative of Maulana Abdul Kalam Azad whose message was that the country belonged to everybody. What Maulana had said, probably his relatives should have heard," Mr Akbar said, adding that the truth spoken by the Maulana will never change and all should help make the country progressive and developed.