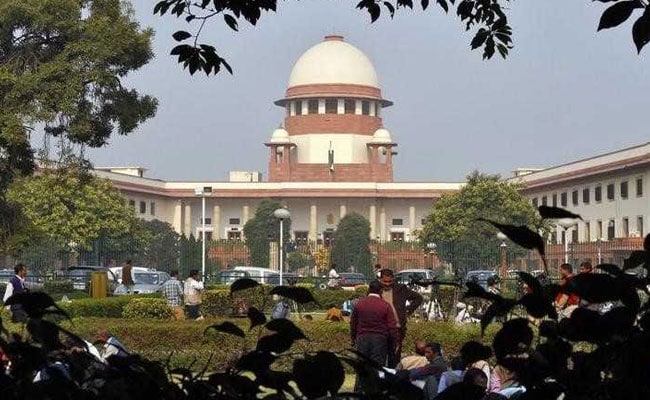 New Delhi:
A five-judge constitution bench today heared the pleas seeking an interim stay on the Centre's decision directing mandatory linking of Aadhaar with various government schemes and welfare measures. A bench comprising Chief Justice Dipak Misra and Justices A M Khanwilkar and DY Chandrachud said that the larger bench will sit at 2 pm today to take up the interlocutory applications seeking interim relief against the Centre's decision on linking of Aadhaar with various schemes. The Centre had on December 7 told the top court that the deadline for mandatory linking of Aadhaar to avail various services and welfare schemes would shortly be extended till March 31 next year. The Supreme Court will pass the interim orders tomorrow.
Here are the highlights of the Supreme Court's hearing on Aadhaar linking :
'You Cleared Aadhaar For 6 Schemes, Centre Made It 139': Court Told
Aadhaar has been made mandatory for bank accounts and welfare schemes in violation of an earlier order of the Supreme Court that called it voluntary, petitioners opposing the government move told a five-judge bench of the top court today. Instead of making it mandatory for six schemes, as ordered by the court, the government had extended it to 139, said the petitioners, who have challenged the validity of the 12-digit Unique Identification Number in the top court.